Not every streaming service has a ton of quality rom-coms to choose from, but Paramount+ is luckily one of the ones with a huge catalog of romantic comedy favorites. The next time you want to curl up with some popcorn and a funny, romantic story that'll make your heart swoon, check out these hits. These are the best of the best romantic comedies on Paramount+ this month, whether they're newer hits, old classics, or a few hidden jobs. (There are even a few that are just hitting the streaming service in September.)
Newer Hits
New in August, this Paramount+ Original is based on the wildly popular YA novel, Loveboat, Taipei by Abigail Hing Wen. When Ever Wong's parents insist she spend the summer in Taipei learning about her Taiwanese heritage, she has to decide whether she'll be a good student or break the rules to see the real Taipei. (And choose between two equally awesome-seeming guys in the process.)
When popular action star Sophie Wilder finds her boyfriend–and co-star–cheating on her, she's encouraged to pretend they haven't broken up for the sake of her career. That's made all the more difficult when she meets a man working the hotel where they're staying…and he seems just the right kind of man for her. This is another new Paramount+ Original and has all the classic rom-com vibes that have been lacking lately.
Rosie and Alex have been friends since they were kids. They couldn't possibly be in love with each other, right? That'd be far too inconvenient. In this underrated rom-com gem, we see two people destined to be together, but never quite finding the right time to make it happen. It's an absolute must-watch, especially if you love Sam Claflin and Lily Collins.
Long Shot (2019) (available Sept. 1)
This one might have gone under the radar when it came out, which is a shame. When Seth Rogen's Fred becomes the speech writer for his former babysitter-turned-presidential-candidate Charlotte (Charlize Theron), he has to contend with the crush he's always had on her. This movie is amazing for the out-of-this-world chemistry between Rogen and Theron alone (not to mention, it's hilarious).
Sandra Bullock's Lorette Sage is a romance novelist. She just writes books, but when a wealthy creep (Daniel Radcliffe) abducts her to help him find a lost city of treasure from one of her novels, it's up to her cover model (Channing Tatum) to save her. Is it eerily similar to the 1984 romantic adventure, Romancing the Stone? Sure! But that doesn't make this any less amazing.
Classic Rom-Coms and Old Favorites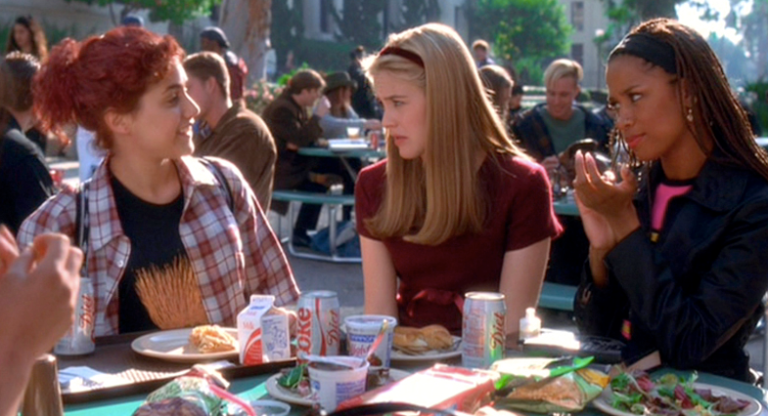 Cher is just a normal teen girl if you count being born into wealth and pretty privilege as "normal." At least she has a heart of gold and will do anything, no matter how ill-advised, to help people she thinks are in-need. It's the thoroughly '90s Shakespeare-based teen rom-com that proved we'll all fall for our step-brothers if they happen to be Paul Rudd. Despite how dated it is, it still holds up today.
Stardust (2007) (available Sept 1)
When Tristan sees a falling star land over the mysterious wall next to his village, he sets out in search of it as a way to propose to his lady love. When he finds not a hunk of rock but a beautiful woman where the star had fallen, he decides to present her as the prize instead. This is the fantasy romance, based on the novel by Neil Gaiman, that everyone can get behind, even people who hate fantasy but love romance, or vice versa. (It also has one of the best glow-ups ever.)
Viola (Amanda Bynes) just wants to play Soccer, but when her team gets cut in favor of the boy's team–even though the girls are way better–she decides to pose as her brother and join the rival school's boy's soccer team. Another modern rom-com based on a Shakespeare play, you've been sorely missing out if you've yet to catch this classic.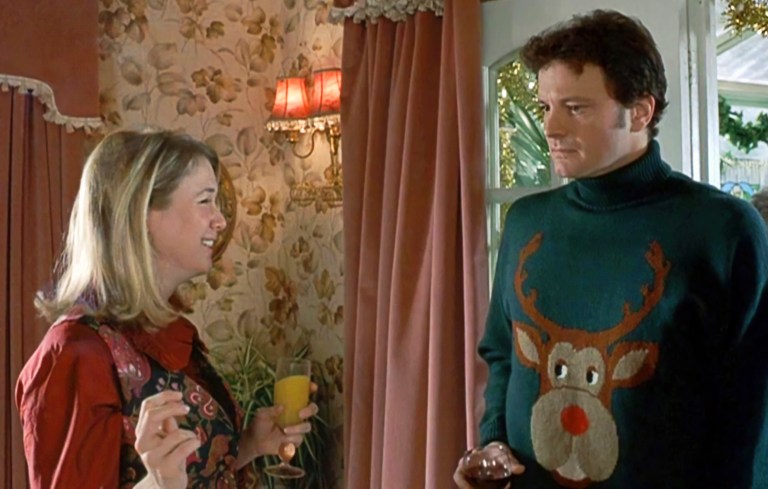 Bridget Jones (Renée Zellweger) is just trying to get by in the corporate world while having fun friends and hopefully falling in love. She has a thing for her boss (Hugh Grant), but can't seem to get rid of the annoying Mark Darcy (Colin Firth). This movie is great for Colin Firth's performance alone, not to mention the classic rom-com vibes.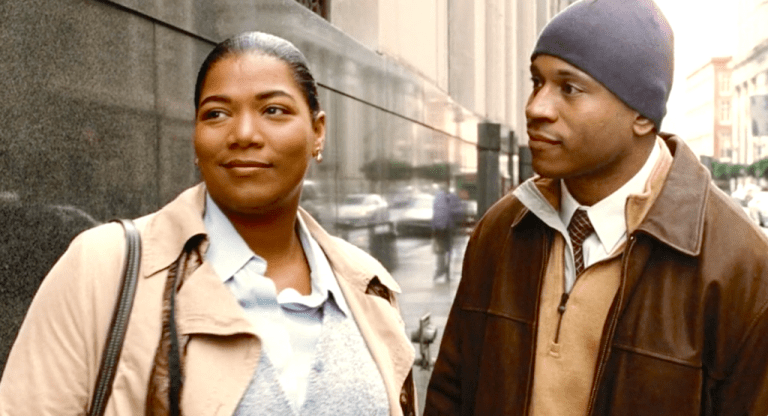 What happens when Georgia (Queen Latifah) finds out she's dying? She decides to spend her last time in this world going on adventures, all starting with a trip abroad. This is a perfect movie to watch when you're feeling like your life needs some serious change. While the romance aspect is only a small part of this wonderful movie, it makes Georgia's journey all the better.
Hidden Gems
You wouldn't expect a movie about Ricky Gervais' Pincus being able to see ghosts after briefly dying during a routine colonoscopy on a list like this, but here we are. Pincus, a surly dentist who hates absolutely everyone, has to help ghosts pass on to the next realm, including the philandering husband of a beautiful woman who lives in his building. This movie is surprisingly sweet and heartfelt.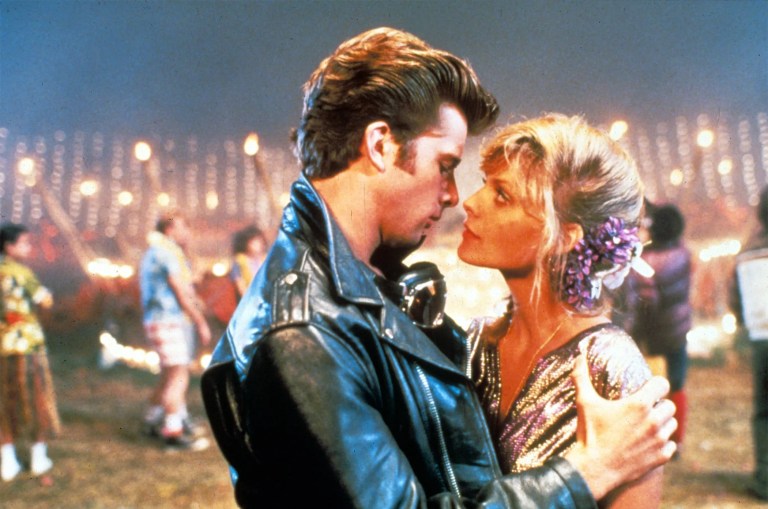 I'd rather not weigh in on the Grease vs. Grease 2 debate–which can get incredibly heated–but when I saw the latter among Paramount+'s rom-coms, I had to add it to the hidden gems. This is one of those "it's so bad, it's good" movies thanks to the silly-yet-memorable songs, wild plot turns, and great performances by Michelle Pfeiffer and Maxwell Caulfield.
Beastly (2011) (available Sept 1)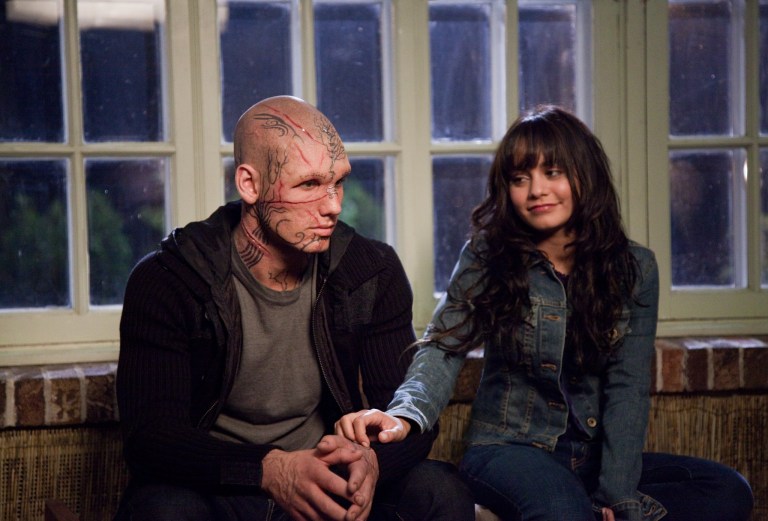 Another "so bad, it's good" rom-com, this Vanessa Hudgens and Alex Pettyfer film is a modern retelling of the Beauty and the Beast story. After Kyle's snobbery angers a witch in the form of Mary-Kate Olsen, he's cursed to look like a weird gnarly sci-fi character. And the only one who can see past his hideous looks is Lindy, the cool, misunderstood girl in school.