The rivers of rom-coms that once cluttered movie theaters have run dry in recent years. They were such a pillar of entertainment in the past, yet now we have to scrounge for measly morsels of romance wherever we can find them. If you're a romantic comedy-lover like myself, you're likely parched and need something new to watch. Luckily there are some underrated romantic comedies of the last two decades that you might not have even heard of. Here are 12 of the best and where you can go to watch each one. (Why not make a rom-com movie marathon out of this?)
When James McAvoy is tasked with falling in love with the literally cursed Penelope, he has to decide if beauty is only skin deep. If you thought Christina Ricci was adorable now, wait until you see her with a pig nose. I know it sounds weird, but she's the cutest ever.  Watch Penelope on Prime Video and Tubi.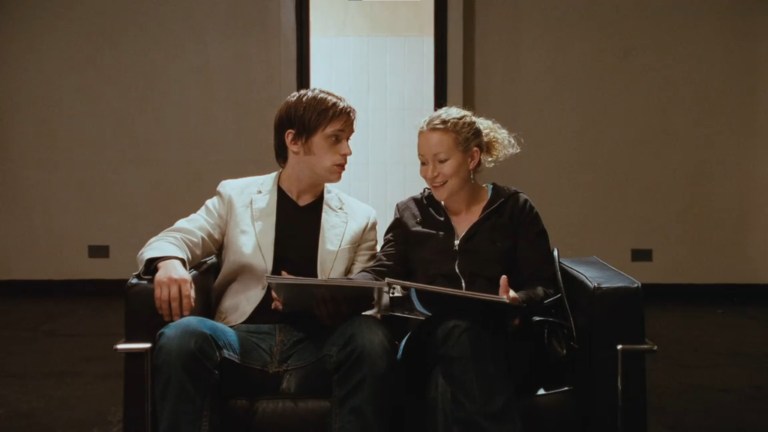 A café-worker is having an absolutely terrible morning, so when one of her regular customers offers to help her have the best day possible, she hesitantly accepts. But what's his ulterior motive? Taking place only in one day, hence the name, this great and forgotten British rom-com shows just how quickly feelings can grow. Watch In a Day on AMC+.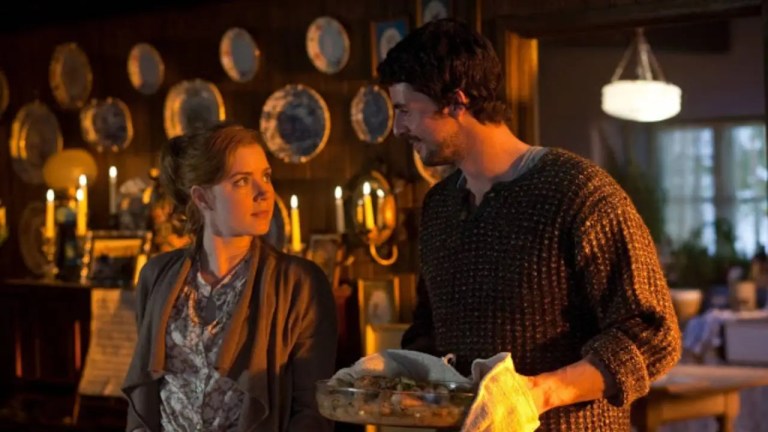 A woman is set on proposing to her boyfriend by surprising him on his trip to Ireland. When the flight gets messed up, she needs help from a surly native Irishman who scoffs at love to get her to Dublin. This is peak "enemies to lovers" and though Amy Adams' Anna starts out annoying, her insufferability is worth the journey to get to the end. Watch Leap Year on Hulu and Starz.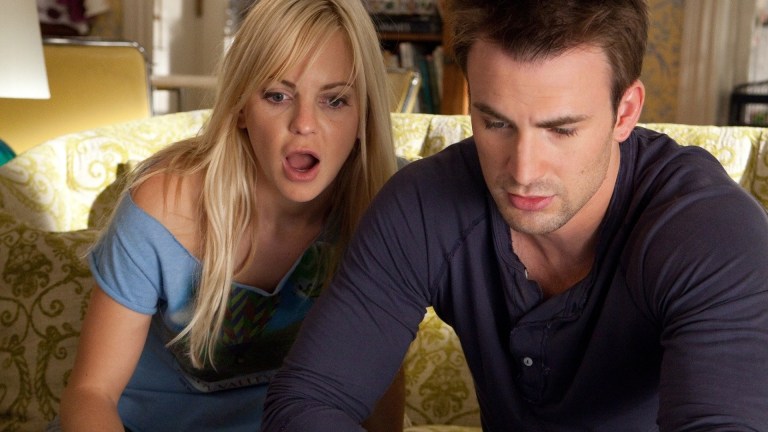 When Anna Faris reads an article that says women who have had sex with over 20 people are significantly less likely to get married–and she's already at 19–she gets the help of hot next door neighbor Chris Evans to help her find all the people she's slept with to see if she can get a second chance at love. This is peak Chris Evans, for all you Captain America girlies. Watch What's Your Number? on Hulu.
An accomplished author sets out for a remote Scottish island to get married to his movie star girlfriend, but the paparazzi are relentless and now he has to pretend he's getting married to a beautiful local woman. It's sweet, cute, and totally under-the-radar. Bonus if you're a fan of Doctor Who. Watch The Decoy Bride on AMC+ and Tubi.
Chris Messina (The Mindy Project) just wants to work as a faux robot on stilts, the kind you see on the sidewalk downtown, moving only when they get a tip. But it isn't exactly paying the bills, so he gets a job at the zoo, where he meets Jenna Fischer (The Office). It's not sci-fi, despite the name. Instead, it's a sweet and realistic view of finding love as a lonely adult. Watch The Giant Mechanical Man on FreeVee, Peacock, and Tubi.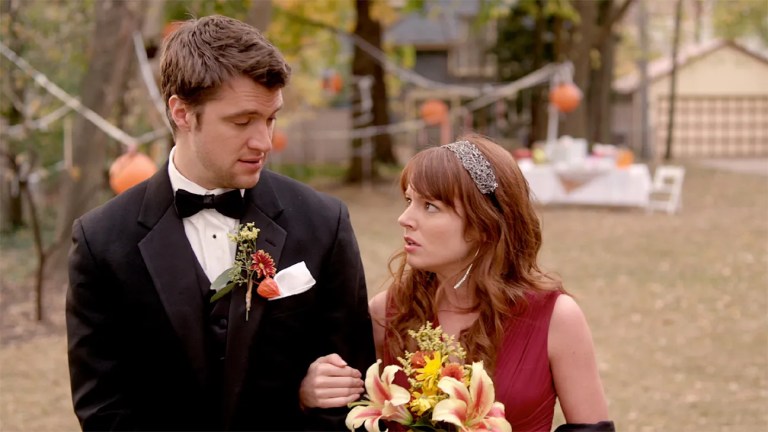 Molly is headed back to her hometown for a family wedding when she runs into her brother's best friend from high school. As they get into town, they end up falling into a trap that leads them to pretend that they're engaged to each other. If you're a fan of romance tropes, this one has a fake fiancé, enemies-to-lover, and brother's best friend–all incredibly well-done. Watch One Small Hitch on Prime Video, Peacock, and Tubi.
Sam Claflin and Lily Collins (the titular Rosie) are lifelong best friends who are definitely not into each other. No, sir. The film follows the pair as they drift away and come together several times over the years, always gravitating back to each other. It's criminal that this gem isn't more widely known. (But you'll fix that by watching it, right?) Watch Love, Rosie on Prime Video and Paramount+.
For the first time, Ricky has met a girl she wants to date. Does her best friend Robby understand the attraction? Not necessarily, but what does he know? This is a super cute romance with a trans main character–something we still haven't seen enough of. While some of the acting is a little stodgy, it's still a movie you'll want to watch again and again. Watch Boy Meets Girl on Prime Video and Tubi.
What happens when two people decide to have a one-night-stand but get snowed-in before they can successfully separate after the deed is done? This movie! Taking place across only two days and in mostly only one location, it'll make you feel cozy and romantic. Best of all, it has Miles Teller pre-Top Gun: Maverick. Watch Two Night Stand on Starz and Tubi.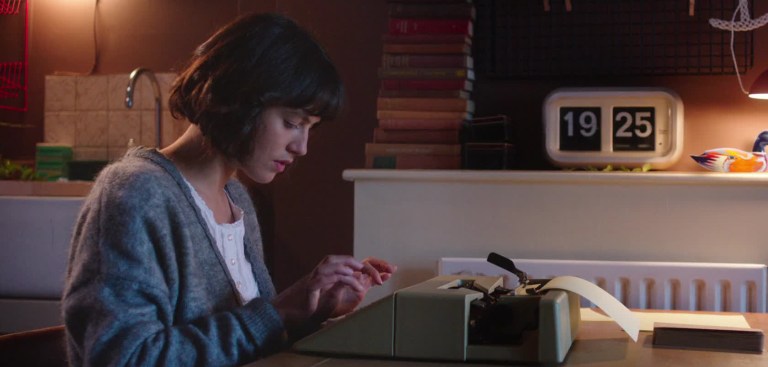 Beautiful and quirky Bella just wants to be left alone. Sticking to her routine helps soothe her OCD, but when a colorful cast of characters insist on entering her life, she has to decide if a little discomfort is worth the human connection. If you're a Fleabag fan, get ready for a seriously great performance by everyone's favorite priest/single father, Andrew Scott. Watch This Beautiful Fantastic on Starz.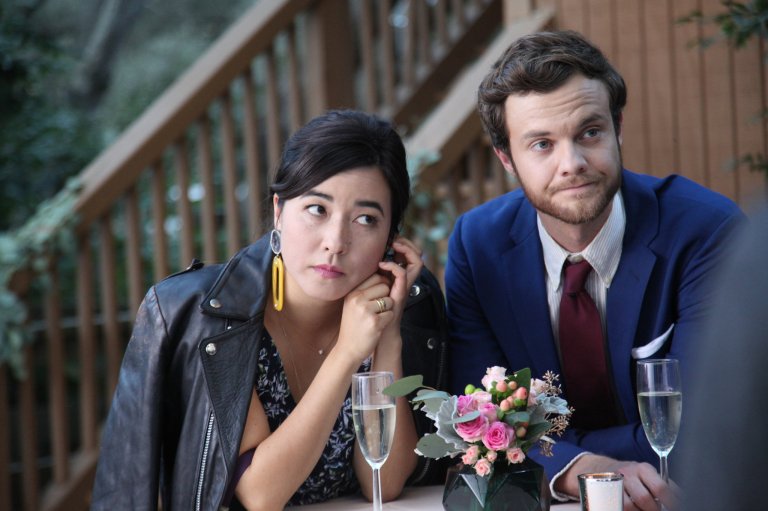 Friends Maya Erskine and Jack Quaid are saddled with an exhaustive calendar of weddings for the summer, so they agree to be each others' plus-ones to make it a bit more tolerable. Everything goes smoothly at first, but as they get closer, tensions are bound to snap. It's criminal that this gem isn't more widely known. Criminal! Watch Plus One on Tubi.