Conrad or Jeremiah? Who's a better match for Belly? What do the Fisher boys bring to the table?
A love triangle between Conrad, Jeremiah, and Belly has been at the center of The Summer I Turned Pretty since the start. Both boys bring different attributes to the table and boast vastly different dynamics with Belly. The question is: who is better for Belly? 
Who brings out the best in her? Who makes her feel alive — bursting with uncontrollable lust and wonder? Who makes her feel safe — protected by a shield of shared vulnerability? Who makes her heart skip a beat? Who makes her smile from ear to ear? At the end of the day, Conrad and Jeremiah would be vastly different as long-term partners. So, let's break down Belly's relationship with each Fisher boy. 
Mild spoiler warning for The Summer I Turned Pretty, Season 2
Belly and Conrad: Unrequited love at last fulfilled
Conrad will always be Belly's first crush. The boy she has wanted since she can remember. The boy she's been ogling at from afar with stars in her eyes since she was in braces. Thus, when Conrad finally responds to her yearning and grows to see her in the same light, she is filled with the euphoria tied to (ultra) delayed gratification. Conrad's love for Belly is so intimately intertwined with Belly's sense of self and coming-of-age that it gives him a power over her that he does not deserve to wield, but she cannot resist. 
Conrad also boasts that mysterious and brooding nature that's oh-so-intriguing to the naive adolescent. Brooding is sexy. There's something to uncover. There's something for Belly to break through and, once she's in, she can rummage through all his mess, becoming his emotional savior. It's an aspiration almost never met. It's a pipe dream with the slightest degree of possibility — an ever-so-marginal chance —  which keeps her chipping away as if it were an addiction. She is addicted to making him the man she sees (or at least trying to). However, Belly is one of the only people who can see through his defenses, and he does let her in (in doses).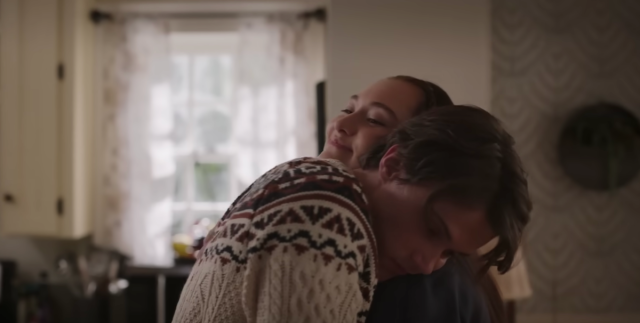 Conrad is also very protective over Belly, and he thinks about her all the time. He is a sweet boy — just a broken one. He's thoughtful and compassionate (let's not forget about the necklace). He goes out of his way to defend Belly when necessary, and he will never do anything to hurt her intentionally. He boasts several positive attributes. but, when push comes to shove, he brings to the table the power of unrequited love fulfilled and the intrigue tied to mysteriousness. 
Belly and Jeremiah: Friends to lovers 
Belly and Jeremiah have so many shared memories as best friends fooling around  — hooting and hollering while partaking in bestie traditions. They make each other laugh with ease. Jeremiah knows all of Belly's favorite snacks. All her favorite movies. All her hopes and all her dreams. All her stories — so many of which are wrapped up in him. 
The two of them fit together like PB&J. It's so easy, but it is a consequence of such ease that there's also a lack of tension. There's a lack of heat. It's not inexistent, but it pales in comparison to the sparks Belly feels with Conrad. Belly and Jeremiah are cute and cozy. Belly and Conrad are hot and heavy. 
That being said, Jeremiah will never leave Belly to wonder. He's open about his feelings. He shared with her, in the most recent episode, why he couldn't kiss her during Truth or Dare — and it's because he would never be able to stop. The way he wears his emotions on his sleeve — viewing his vulnerability not as a curse but as a badge of honor — makes his dynamic with Belly more sincere and fruitful.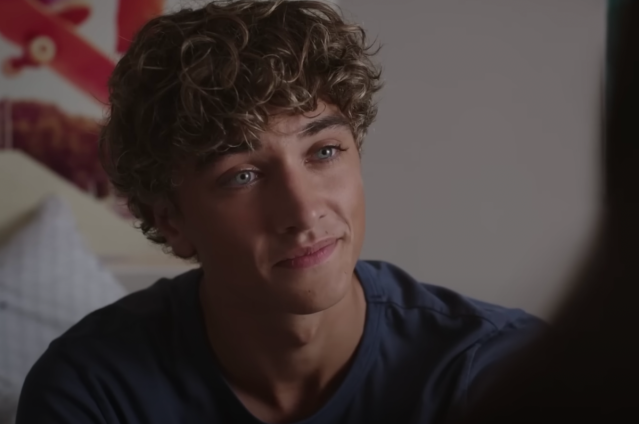 Jeremiah is understanding and compassionate, but also fun-loving and free-spirited. Belly can always count on Jeremiah for a good time; he will always want to go out of his way to put a smile on her face. There's a stability to Jeremiah that Conrad does not bring to the table; he is Conrad's opposite, making him easier to navigate emotionally. Jeremiah also reciprocates Belly's feelings from the start, making him the more reliable choice. Yet, reliability and consistency aren't always sexy when you're young and explorative. It should be, but shoulds and coulds only go so far. 
At the end of the day, it feels as if Belly needs to get Conrad out of her system. She needs to make her way through her feelings for him and come out on the other side — over this love that has boiled for so long. And, just maybe, when that happens, she'll see the perfect match that is Jeremiah. However, whether she'll be worthy of him then is another question entirely.