While so many shows never get a second season, everyone's favorite super cute teen romance, Netflix's Heartstopper, is getting the second season it deserves. Coming out August 3rd, Heartstopper Season 2 follows Charlie and Nick as they navigate first love, the trials and tribulations of coming out, and an epic school trip to Paris. But it isn't just Charlie and Nick everyone's clamoring to see more of. There's the undeniable chemistry between friends Tao and Elle, and, judging by the trailer that just dropped this morning, we'll be getting a lot more of that.
Also in the trailer? If you watched the first season and paid attention to any of the criticism of the show (including the hilarious reactions from drag superstars Trixie and Katya), then you'll likely know about one big gripe nearly everyone had, and it has to do with a character's terrible hair.
They finally listened to all the criticism about Tao's hair…
Poor William Gao. The actor who plays Tao had to be saddled with the world's worst swoopy face-framing layers in the first season. Judging by all the discourse online, I wasn't the only one distracted by the ski slopes sticking out from his beanie in each of his scenes.
Well, it's time to rejoice. Early in the new trailer, Tao talks of his mom wanting him to get a haircut. Did you just hear every viewers collectively scream "Yes, finally!" at their screens? And sure enough, as the trailer goes on, we get to see his hair transform from tragic to cute. What a relief.
But, if that wasn't awesome enough, we get to see Elle's adorable reaction to the plight of her secret crush's hair.
…And they turned it into a super cute moment between Tao and Elle.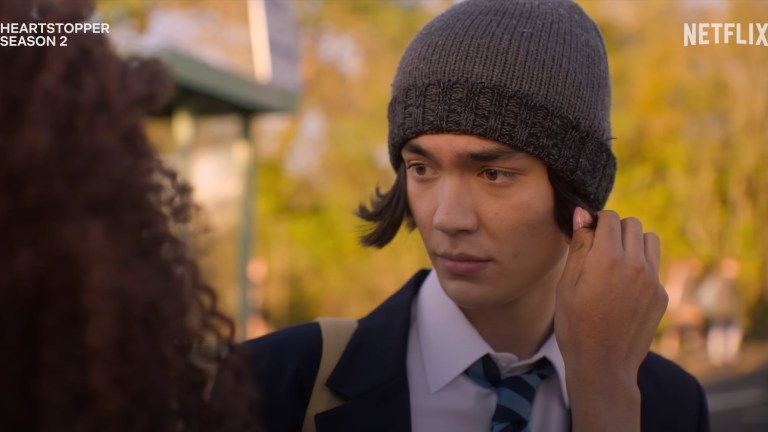 When Tao mentions that his mom wants to cut his hair, Elle isn't that down for the idea at first. After all, she has a crush on this version of him. Instead, we get this cute moment in the trailer where she tugs on his ski slope hair and says, "Your hair's cute long." The sparks between these two! Well shoot, Elle. Maybe he should keep it after all?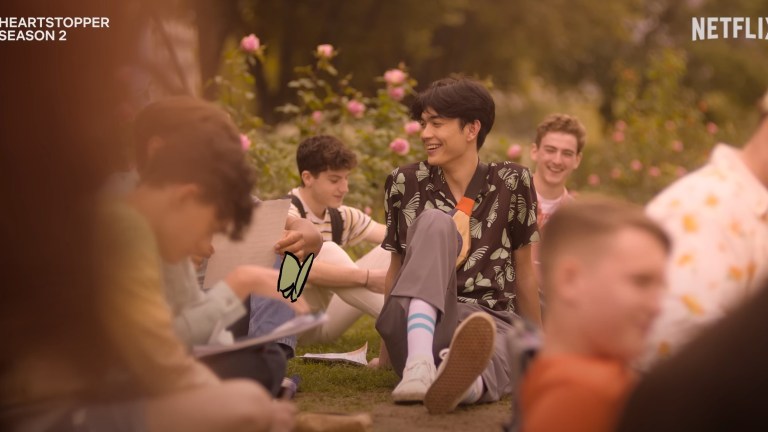 In the end, he doesn't. The trailer concludes with a shortened version of his haircut, and, judging by the Elle's reaction, we're pretty sure she agrees with the rest of us that it's a much better look.
You don't have much longer to wait for Season 2. New episodes of Heartstopper drop August 3, 2023 on Netflix.