Gabrielle Union discusses the similarities between herself and her character Jenna in 'The Perfect Find,' a new romantic drama on Netflix.
Gabrielle Union stars in the Netflix original romantic drama The Perfect Find opposite Keith Powers. The film follows Jenna (Union) —  a 40-year-old woman dealing with the backlash of a public breakup and a gap in her otherwise impressive resume. She takes on a new job under her corporate frenemy (Gina Torres), but risks it all as she comes to fall in love with her son (Powers), who works as the company's videographer.
Union and Powers sat down for an interview with Black Love to discuss the film, and Union broke down her similarities with her on-screen character. It looks like Union didn't have to do too much internal digging to find points of relatability. 
Union and Jenna are both with younger men
Yasmine Jameelah asked Union, "What do you think you share in common with her [Jenna]?" Union let out a little chuckle before explaining: 
"What we share in common…older gals with younger dudes. It's kind of lived-in."
Union is currently married to former professional basketball player Dwayne Wade, but their age difference is not as steep as the one between her and Powers. Wade is 41 and Union is 50, whereas Powers is 30.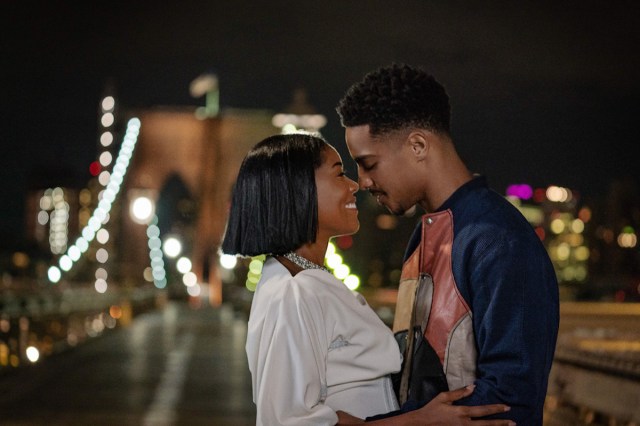 Union and Jenna both rise above personal and professional setbacks
Union went on to discuss the hiccups Jenna faces and the very relatable journey she is on in the Netflix film: 
"I've had career setbacks. I've had massive breakups. I've had my heart trampled on. And, I've had to figure it out…"
Union has had her fair share of setbacks in life — on both the personal and professional front, but she survived. She noted:
"I've told this story many times where, getting a divorce, my show gets canceled, it has some weird racist public incident, and I was literally under my bed with the dog. And the dog was like, 'girl it's time.' And I had to figure out how to pull myself up. I think that we share. I think it's quite relatable. We've all had to figure out how to pivot when the job goes. All the ways that we validate ourselves: jobs, man, kids. And, if it goes, who are we? And she had to figure out who she was."
Union was married to former football running back Chris Howard from 2001 to 2006, and she has since labeled this union "dysfunctional" from the start." As for the show that faced cancellation, she may be talking about L.A.'s Finest, a spinoff of the Bad Boys films that aired two seasons before facing cancellation.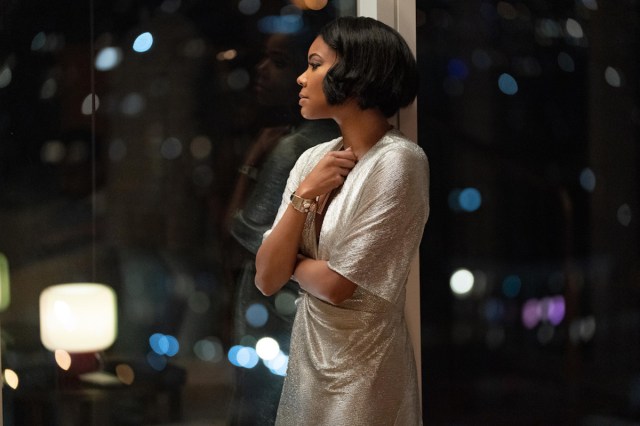 The Spectrum TV original also starred Jessica Alba and followed the pair as they took on dangerous crime syndicates in the big city. Some cancellation speculations focused on the show's reported insensitivity to the Black Lives Matter Movement around the time of the George Floyd protests condemning police brutality. 
Despite personal difficulties, professional setbacks, and the resulting turmoil that follows suit, Union has risen above her challenges. She went on to find new love and career growth — just like her character in The Perfect Find.