Episode 4 of 'The Idol' is the most disturbing one so far. Here are the moments we wish we could erase from our memory.
With only two episodes left in HBO's The Idol, the likelihood of a compelling narrative developing — one that puts forth a reason to exist beyond raising controversy and eyebrows — is unlikely to come to fruition. Episode 4, titled "Stars Belong to the World," is arguably the show's most disturbing yet — featuring torture scenes, exploitative manipulation, murderous intent, and more. The show has gone off the handles, eschewing Sam Levinson's reputation for thought-provoking content in favor of pornographic sleaze, violence, and purposeless shock value. Here are the five most disturbing scenes from episode 4 that make watching this show a nauseating chore. 
Spoiler Warning For Episode 4 of The Idol 
Destiny suggests that she and Chaim kill Tedros 
While Tedros' death wouldn't be the worst outcome for Tedros and his band of cult followers, murder isn't exactly the best way to solve problems. This scene is utterly out of place in this popstar saga— seemingly plucked from a mafia movie where guys with slicked-back hair and pinstripe suits make offers others can't refuse. It's almost funny in its unexpected randomness. Maybe this was the show's first sincere attempt at satire? Except, Destiny definitely isn't kidding as she suggests this as the most viable option to Chaim.  It's both unnerving and preposterous — humorous and flustering in the face of a show that has no direction or consistency.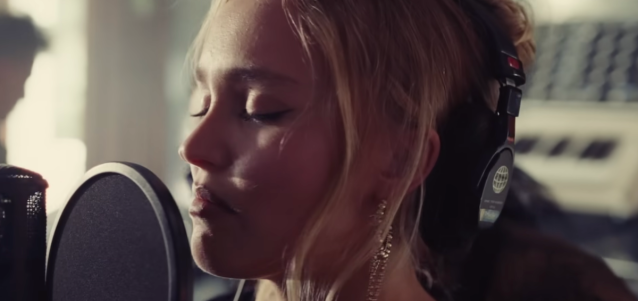 Tedros uses a shock collar on Xander 
The Idol officially, with both feet, jumps into the world of torture entertainment in Episode 4. Given the show's inexplicable combination of sex and violence, the kinks at play in the writers' room are definitely coming into question. In Episode 4, Tedros puts a shock collar on Xander to torture him into telling the truth — well, at the least the version of it he's willing to accept based on Jocelyn's convictions. It's clear Tedros was restrained by the collar throughout the entire day when Izaak comes to wash his body later on — untying his legs and removing his pants to do so — in another disturbing scene that aims to strike an intimate chord amid captivity. 
Tedros pleasures Jocely in front of everyone 
After Jocelyn and Tedros record a new song, Destiny argues that the way Jocelyn sings the word "yeah" in the number doesn't have enough oomph. So, Tedros sees this as an opportunity to blindfold Jocelyn and give her an orgasm to achieve the appropriate "yeah" noise while everyone watches. Producers, so-called friends, and new squatters alike stay silent and ogle — some quietly laughing at the absurdity and discomfort. As Leai asserts, the moment feels more like an assault than anything else, as it's not about Jocelyn's desires and sexuality, but rather Tedros' use of her body to achieve a goal.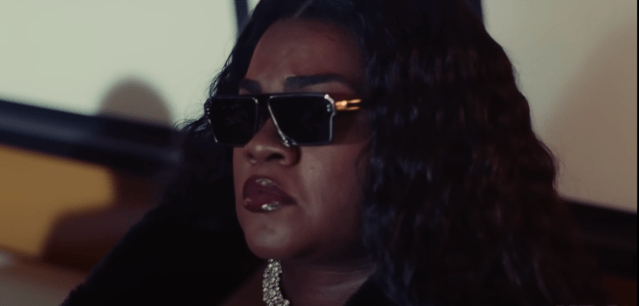 Tedros pressures Jocelyn to reveal her traumatic past to the world 
With tears running down her face and black mascara staining her cheeks, Jocelyn recounts the first time her mother beat her with a hairbrush on Instagram Live. Tedros told her that this would sell tickets, so here she is revealing a trauma she hasn't processed independently yet. She is opening up about the abuse she faced at the hands of her mother to fulfill Tedros' wishes. 
It's not therapeutic; it's self-torture at the hands of a boyfriend who has conditioned her to believe that psychological and physical harm are bridges to success. It's sickening. It's reflective of Tedros' warped ideologies and unshakeable grasp on all the vulnerable souls he exploits for his nefarious yearnings. It's heartbreaking. It's uncomfortable. It's unacceptable. It's The Idol at its tasteless core — pointless pity and powerless poignancy. 
"What are you, a faggot?" 
Tedros' homophobic slurs at Jocelyn's ex-boyfriend are, once again, shocking without substance. He throws this word around willy-nilly, adding in a famous four-letter F word for emphasis where he deems appropriate. He even asks the ex if everybody has to "take it up the ass" to get roles in Tinseltown. It's disgusting, offputting, and wholly unnecessary. Arguably an extension of his jealousy, the scene gets at Tedros' insecurities, but is a prime example of lazy writing. There were other ways to do this — ways that would have been character-advancing and in line with Tedros' disposition. While the scene is the latter, it's definitely not the former. It's a lazy and antiquated way for Tedros — in his eyes — to assert his dominance over the ex. Hearing that word in this context makes stomachs drop, as it should. The Idol,  in exploiting its harmful power, does no more than jar its viewers with impertinence.