The Apple TV+ series 'Platonic' stars Rose Byrne and Seth Rogen as two friends who reunite after a long rift. A story from the writers' lives helped inspire the idea.
The Apple TV+ original series Platonic premiered on May 24, 2023, and the series currently boasts an impressive 100% critics' score on Rotten Tomatoes. The show follows former best friends — Sylvia (Rose Byrne) and Will (Seth Rogen) — who reconnect following a long rift. Sylvia and Will's wife did not get along, but following Will's divorce, Sylvia reaches out thanks to a little nudge from her husband (who will inevitably come to regret this decision). 
The pair were thick as thieves in their heyday but are now approaching midlife, and the renewed friendship destabilizes both of their lives. (But maybe a little chaos is precisely what they both need?) Can this girl-guy pair make a friendship work when society says such is impossible — and when they keep blowing up any semblance of stability in each other's lives?
The show is not afraid to highlight small disasters, amplifying them for comedic gold, as the chemistry between Byrne and Rogen keeps the show endlessly funny. Yet, they shine in the dramatic moments too, as viewers become quickly immersed in their history and renewed dynamic. They feel like old pals from your glory days. Yet, what inspired the show? Is it based on a true story? 
Platonic draws inspiration from an event in the writers' lives
Platonic is not explicitly based on a true story but rather draws inspiration from an event in Nicholas Stoller and Francesca Delbanco's past. Stoller and Delbanco share writing credits on the show, but they are also a married couple who once attended a joint bachelor-bachelorette party in Las Vegas. And, well, that wife and husband-to-be celebration provided the foundation for Platonic.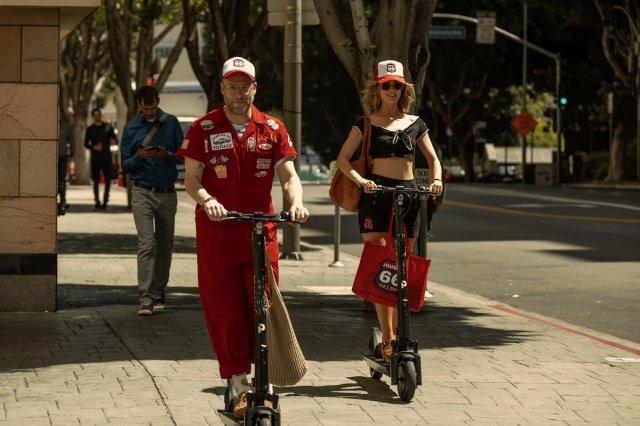 As The Cinemaholic notes, Deblanco was a friend of the groom, but, when the groups split up to go their separate ways, she had to follow the bride-to-be. The women stuck with the women, and the men stuck with the men (typical). Delbanco told The New York Times: 
"I went with her, but I was there not because I had known her — I was there because I was a friend of his…I remember thinking, 'Why does it have to be that way?'" 
The moment clearly stuck with Delbanco leading to a laugh-out-loud show starring two of the funniest actors currently in the biz. Rogen and Byrne previously worked together in Neighbors, portraying a husband and wife, so their chemistry was a surefire bet when it came to casting. 
Rose Byrne and Seth Rogen talk about 'Platonic,' highlighting the show's fun and unique nature 
During an inside look with Apple TV+, Byrne and Rogen talked about their new 10-episode series, highlighting how much fun it was to work together again. 
Rogen noted, "It's so rare that there's that kind of dynamic" on screen between a man and a woman. He went on to share that "there's no will-they-wont-they" subtext in the series, as is often the case in similar shows. Byrne added, "Nothing between the sheets."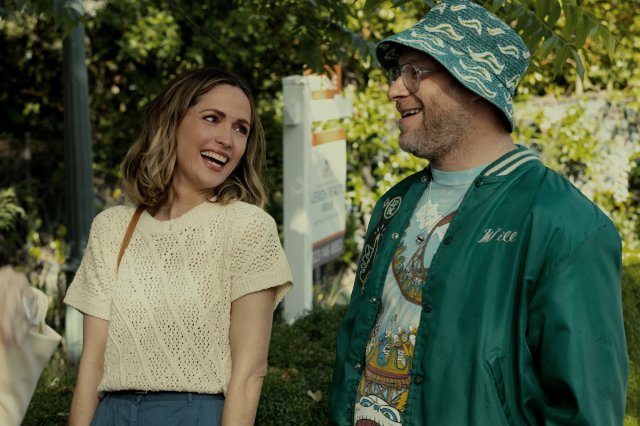 Byrne and Rogen are evidently friends in real life, and their platonic real-life dynamic transfers seamlessly to the small screen. Rogen joked, "It was easy to kill any sexual tension between us."
The "fundamental bedrock" of their characters' relationship, as Rogen refers to it, is that they are great friends — no more, no less. And, their relationship is a refreshing change of pace in a television landscape quite obsessed with sex and romance at the moment. 
Episodes of Platonic drop every Wednesday on Apple TV+.