Valentine's Day is coming up and the season of love is in full swing! If you're anything like me, you're gearing up to watch rom-coms for weeks wrapped in a blanket while eating little candy hearts. Whether you're watching solo or you're planning a romantic comedy marathon–and anything in between–we've got suggestions for the best ones to watch. No duds here! Look for the streaming services you're subscribed to for the best rom-coms they have to offer.
Best Romantic Comedies on Netflix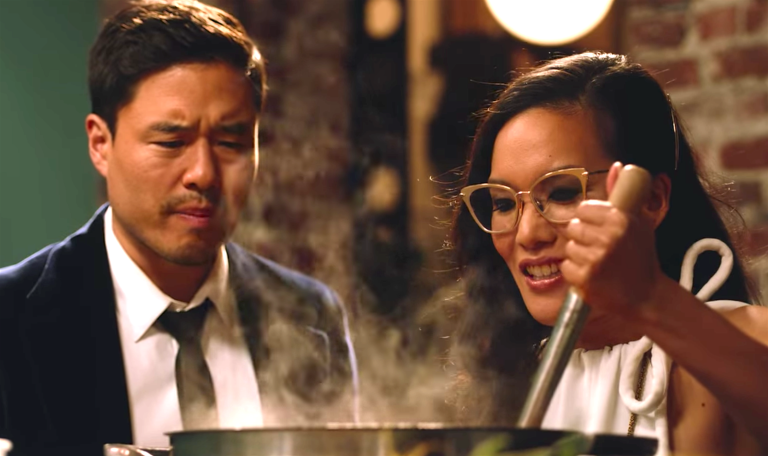 Marcus and Sasha have been best friends since they grew up next door to each other as kids. When one night in their teens leads to an awkward moment in Marcus's car, they drift apart and live separate adult lives. But Sasha, now a famous celebrity chef, is back in town and they can't deny their chemistry. If you love friends-to-lovers storylines, this high-quality Netflix Original is a must-see. There's an amazing cameo in this movie, so try to watch Always Be My Maybe without that part getting spoiled.
Someone Great follows Jenny as she's recovering after a breakup from the love of her life. She calls on her friends Blair and Erin to spend the day with her as a way to get over the heartbreak with good old-fashioned sisterly bonding. If you're going through a breakup yourself, especially if you both still love each other, this one will make you cry in the best of ways. Sometimes love doesn't happen the way you want it to.
More romantic drama than comedy, The Age of Adaline shows what happens to the relationships around Adaline Bowman when an accident leaves her immortal. She doesn't age while those she loves get older around her. While much of this is heartbreaking–particularly her relationship with her daughter–it shows that deep love can endure for an eternity. This is an underrated gem that won't disappoint.
Best Romantic Comedies on Hulu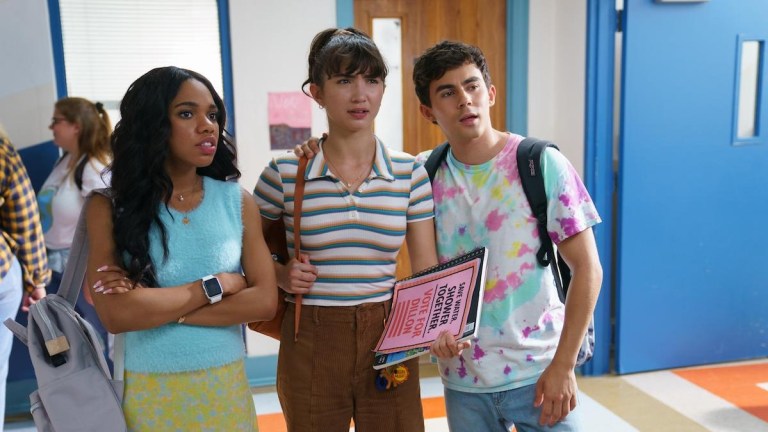 What better way to get closer to your crush than to join the track team? But when Paige starts growing closer with curmudgeonly teammate AJ–the sister of her original crush–she has to figure out how she feels and if the crush is one-sided. Crush is an adorable modern teen rom-com that will transport you right back to the hallways of your high school. But in a cute way.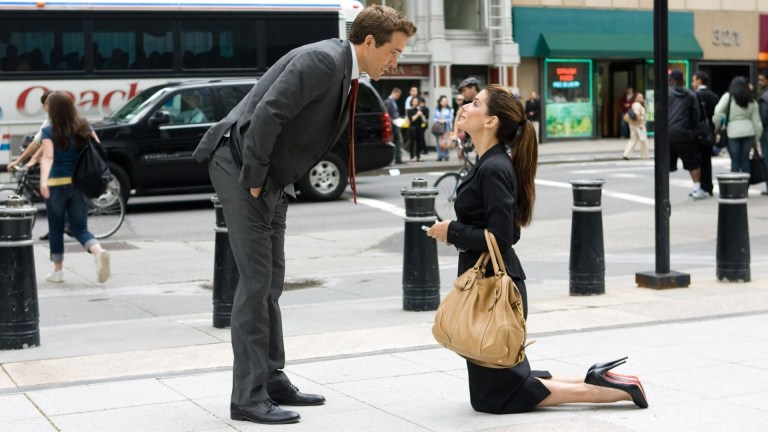 When high-powered businesswoman Margaret (Sandra Bullock) learns that she's about to be deported back to Canada, she asks her assistant, Andrew (Ryan Reynolds), to marry her for the citizenship. The trouble? They have to visit her family while trying to convince everyone they're in love. The cast is jam-packed with comedy greats, including the late powerhouse Betty White in a late-career-defining performance.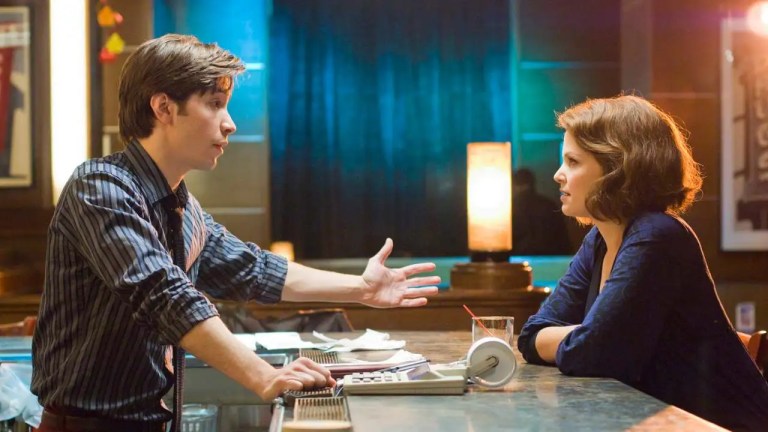 Based on the self-help book of the same name by Greg Behrendt, He's Just Not That Into You is an ensemble rom-com showing all the ways, good and bad, of how relationships start, end, and endure. Though there are many little interweaving storylines to watch out for, it's the sweet progression between Alex and Gigi that make this one a must-watch for Valentine's Day.
Best Romantic Comedies on Amazon Prime Video
Famous diva singer Kat Valdez (Jennifer Lopez) is supposed to be marrying her famous fiancé on stage at her concert, but when the news breaks that he's been cheating, she pulls a fan (Owen Wilson) on stage instead. Now they're committed to the marriage even though they don't even know each other. This movie came out when most rom-coms come out straight-to-streaming. It shows us all how truly grand–and actually amazing–the studio romantic comedy can still be.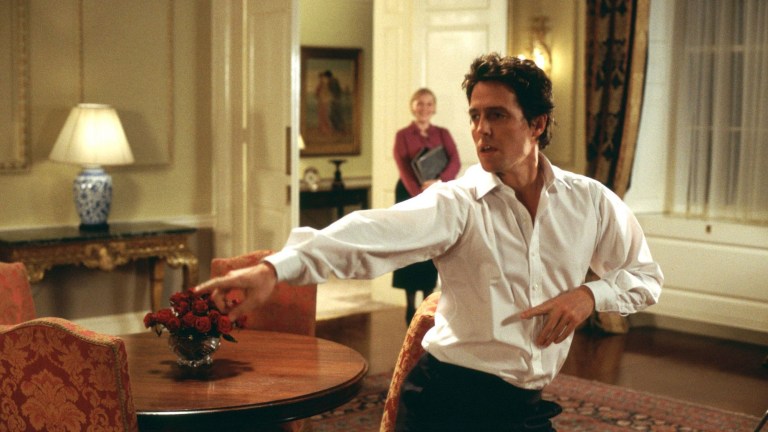 The quintessential ensemble rom-com that every other strives to surpass with little success, Love Actually is great whether it's the holiday season or a late night around Valentine's Day. Watch as some of your favorite British actors show you the wide range of heartbreak and butterflies that fills realistic love stories. Though there's so much high quality acting here, nothing beats the true sadness of Emma Thompson quietly listening to Joni Mitchell on Christmas Eve.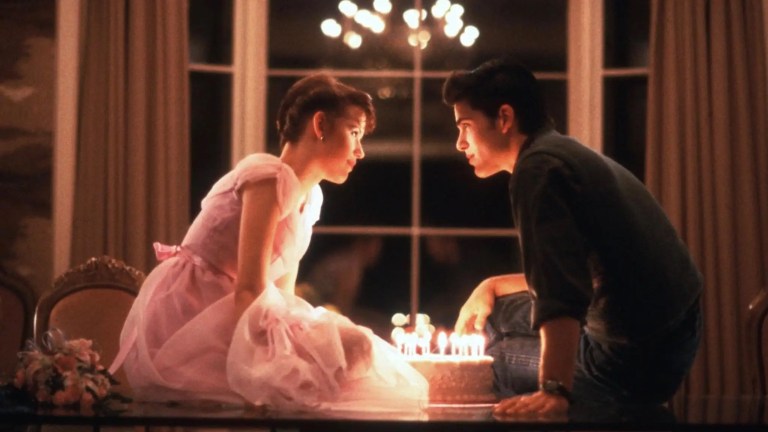 It's Samantha Baker's sixteenth birthday…and none of her family remembered. That's okay–there's a high school dance tonight and she's hoping she'll see her crush, Jake Ryan. While some aspects of the movie definitely haven't aged well, it's still one of the best rom-coms for anyone currently dealing with a massive crush on someone who's seemingly out of their league.
Best Romantic Comedies on HBO Max
Of course, you can't celebrate this day of love without watching the romantic comedy devoted to the holiday. Like Love Actually and He's Just Not That Into You, Valentine's Day is an ensemble film with a huge all-star cast and a bunch interweaving storylines. It all takes place on Valentine's Day, with the relationship highs and lows that make love such a fickle thing.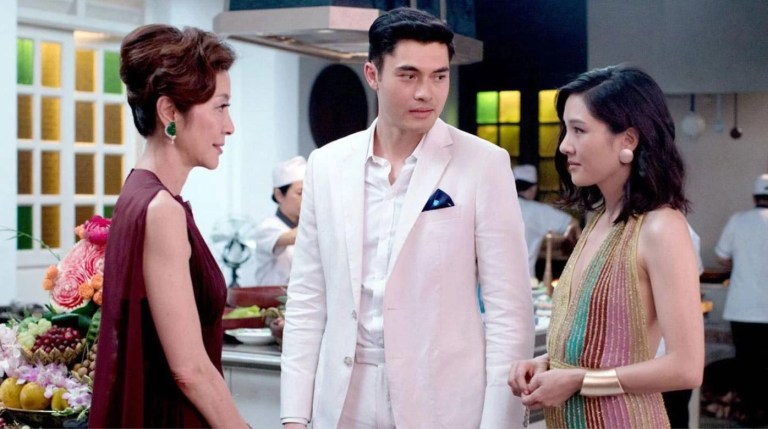 Rachel's boyfriend Nick has invited her to come with him to Singapore for a family wedding. When she arrives she's met with a big surprise: He's from a wealthy and unwelcoming family. Can their relationship withstand the family drama, or will the culture shock be too much? This movie is sweet, beautiful, and will leave you feeling all warm and fuzzy. (Plus, it has Michelle Yeoh playing Nick's overbearing mom, who's a living legend.)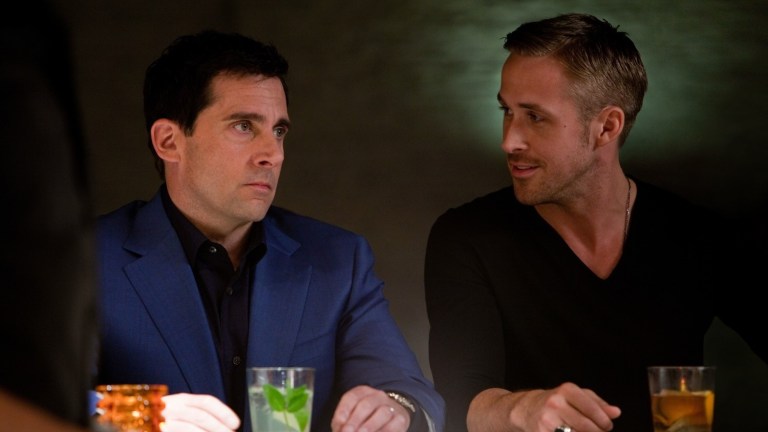 Cal (Steve Carell) is going through a separation from his wife. When he meets the young hotshot Jacob (Ryan Gosling), the younger man promises to mold him into an irresistible guy the ladies can't get enough of. Then there's Hannah (Emma Stone), who might just tame the player in Jacob. This movie is one of the most hilarious on this list and the final climax will leave you dead from laughter.
Best Romantic Comedies on Paramount+
Want a little adventure with your romance? Loretta Sage (Sandra Bullock) is a romance author who gets captured by a crazy billionaire (Daniel Radcliffe) and shipped out to a tropical island to help find a treasure she wrote about in her books. Her cover model Alan (Channing Tatum) flies out to save her, but he might not have the skills necessary to pull it off. This film is just as good as good–if not better than–exactly what you were hoping for.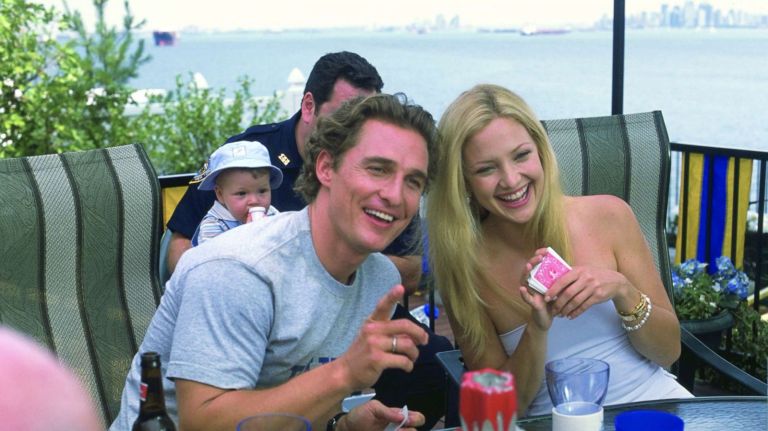 Andie is tasked with writing a magazine piece titled "How to Lose a Guy in 10 Days," and playboy Benjamin is her mark. She has to do all the things to turn him off, but things don't go as planned. Now they're both at war, trying anything to "win" at this relationship. This is perfect for fans of an enemies-to-lovers romance or those who loved Matthew McConaughey's early 2000s rom-com era.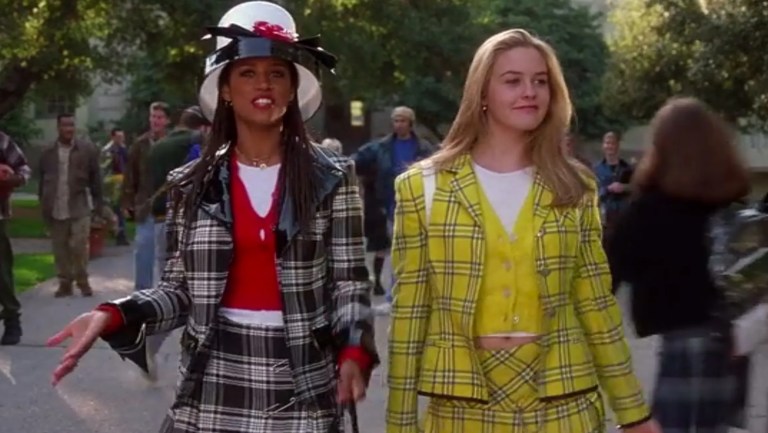 Okay, is it weird that this is a movie about a teen girl falling for her college-aged step brother? Sure. But when you consider that he's is played by a young Paul Rudd, you can forgive the weird family romance vibes. Plus, Clueless is dripping with so much '90s nostalgia that you'll come away with a new vocabulary and an entirely new wardrobe.
Best Romantic Comedies on Disney+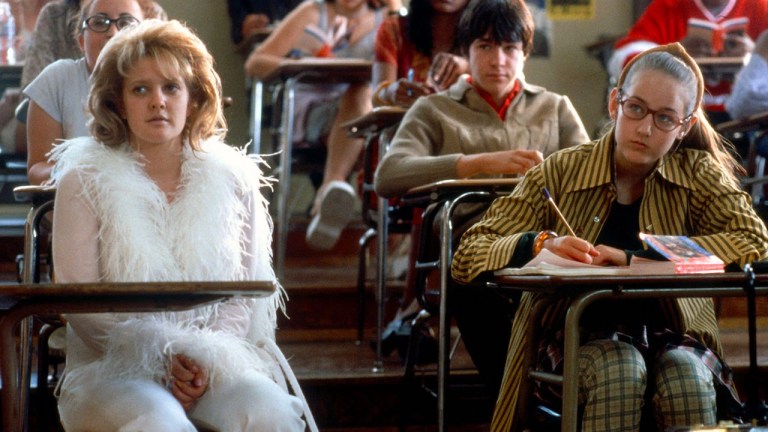 Josie Geller (Drew Barrymore) works for a newspaper and is hoping to become a lead writer. When they need someone to pretend to be a high school student for a story, she jumps at the chance. The only problem? She was a nerd in high school and has no idea how to fit in with the cool kids. This rom-com classic spawned some great quotes. "I'm not Josie Grossy anymore!"
If Bianca Stratford wants to go to the school dance, she has to get her sister to go. Unfortunately, no one wants to go out with cynical feminist Kat Stratford–that is until Aussie bad boy Patrick Verona agrees in exchange for money.  This is the late Heath Ledger at the start of his career, and he's about to steal your heart, as well as Kat's.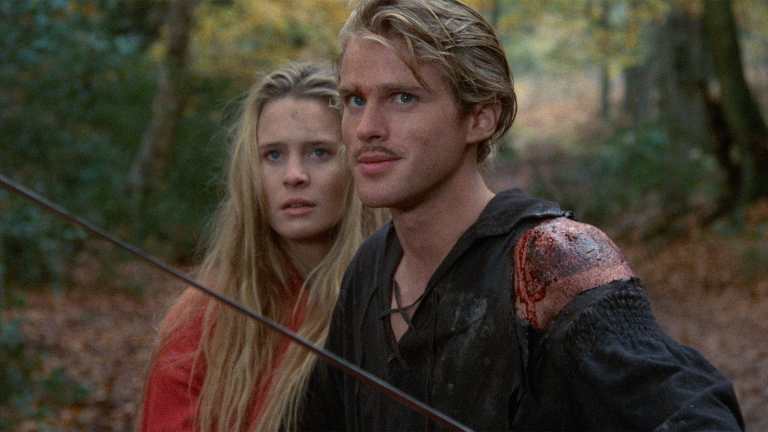 The Princess Bride is one of those universally loved romantic comedies that anyone would be down to watch, no matter the gender. It's a fantasy adventure epic all about a man who will do absolutely anything–including becoming a pirate, fighting off a creepy prince, and crawling back from the brink of death–just to be with the woman he loves.
Best Romantic Comedies on Peacock
Cynical podcaster Bobby and sports-loving Aaron don't seem like they'd go well together, yet they can't seem to stay away from each other. But can they handle their differing worlds or will the "opposites attract" energy end up in failure? Big studio rom-coms about two men falling in love are few and far between, which makes Bros such a welcome addition to the genre. Plus, it's totally worth all the hype.
This is a zombie romance. I know that's a little out-there, but just stay with me. R (Nicholas Hoult) is a zombie. He lives in an old grounded airplane and spends his time shambling, collecting trinkets, and longing for something more. When he meets warm-blooded human Julie, he wonders if that long-dead heart of his might finally be beating again. Warm Bodies is criminally underrated and very much worth the watch.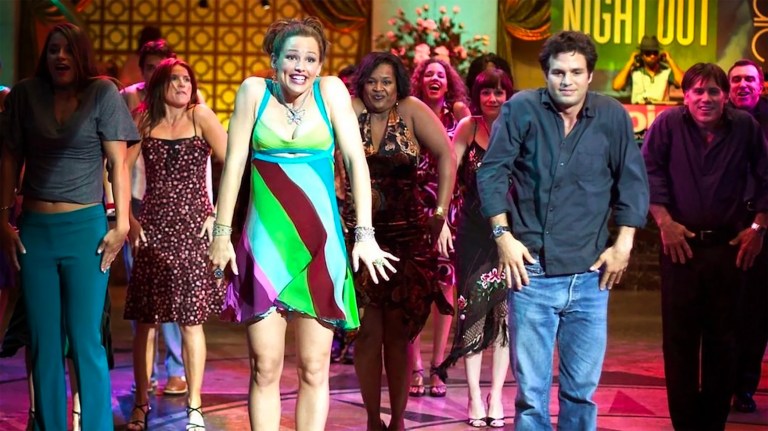 When Jenna Rink (Jennifer Garner) wishes to be "30, flirty, and thriving" on her 13th birthday, she gets her wish. She wakes up as an accomplished 30-year-old, and she has no idea how to cope. She looks to her childhood bully-turned-friend Tom-Tom and her longtime best friend Matt for help. But is being 30 all it's cracked up to be if she's feeling so unfulfilled? Even almost 20 years old, this rom-com is still A+.
Best Romantic Comedies on Showtime
Bella Swan just moved to gloomy Forks, Washington and now has gained the attention of elusive high school heartthrob Edward Cullen. You can't get through Valentine's Day without watching Twilight at least once. The series floats around the streaming services, but the current home of this vampire romance is on the Showtime app. Heck, you could turn this into a marathon and binge the whole series.
Kate Winslet and Cameron Diaz are switching homes for Christmas to get away from the men in their lives. But when they arrive, their met by the charming Jack Black and Jude Law, respectively. How can they resist? It doesn't matter that this romantic comedy is set during the holiday season–it's still a must-watch any time of year.