Whether you have some time off and want to recharge by vegging on the couch, or you need a way to shut off your brain after days spent working or listening to family complain, you can always turn to movies and TV to help you cope. Whatever your mood, there's something to watch. Look for your scenario below and you'll find a movie and show to stream that you'll love–and where you can find it. Don't worry, you'll get through this hectic holiday season relatively unscathed.
For When You Still Want To Be In The Holiday Spirit
Based on a young adult novel by Rachel Cohn and David Levithan, Dash & Lily follows cynical holidays-hater Dash as he finds a book of literary-themed dares among the shelves of the famous NYC bookstore, The Strand. He passes the book back and forth between he and mystery girl Lily as they get each other out of their Christmas comfort zones and in love with each other. It's sweet, it's cute, and it's a must-rewatch for every holiday season.
Your Christmas or Mine? (Amazon Prime)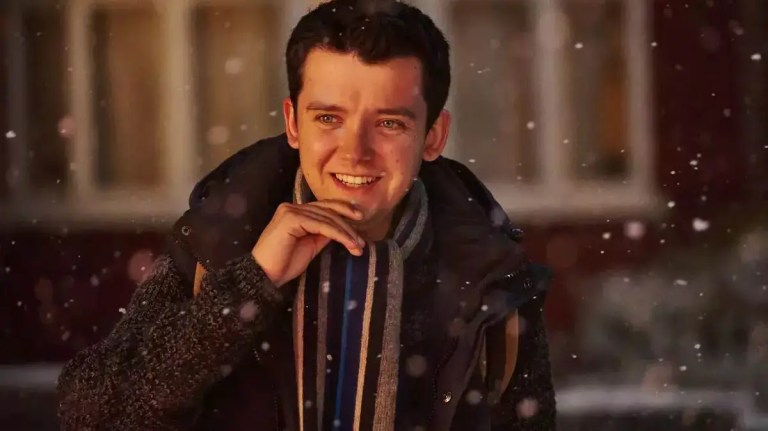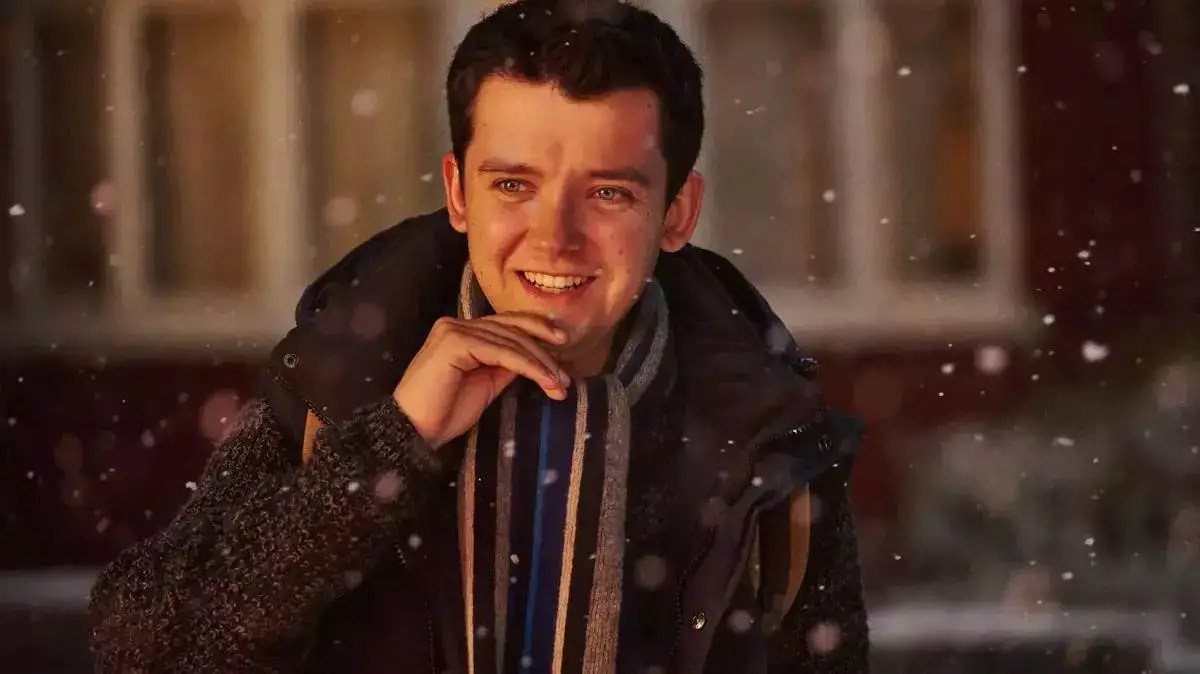 New this year, Your Christmas or Mine? finds new couple James and Hayley on the wrong trains. Now they must spend the holidays with each other's families without the buffer of the other to help them navigate the sometimes odd and sometimes heartwarmingly hilarious antics that seem to plague every family for the holidays. If you're a fan of Asa Butterfield in Sex Education, you'll love this.
For When You Want To Believe In Love Again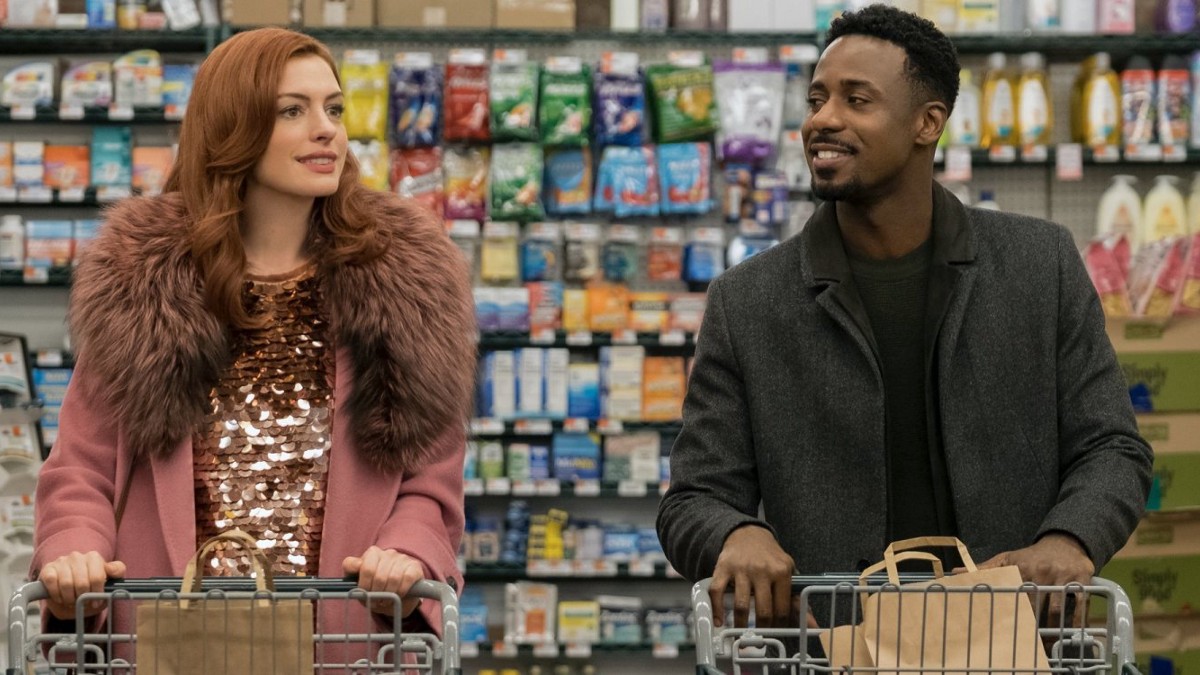 It's easy to grow cynical about love when you gauge romance based on rom-coms. Modern Love is a good antidote to that–an anthology based on real-life love stories originally published in The New York Times. Sure, some of the stories don't necessarily have happy endings, but that's life. It's those little moments in between where we find our hearts full and our eyes filled with little cartoon hearts that makes us believe in love again.
Rosaline (Hulu)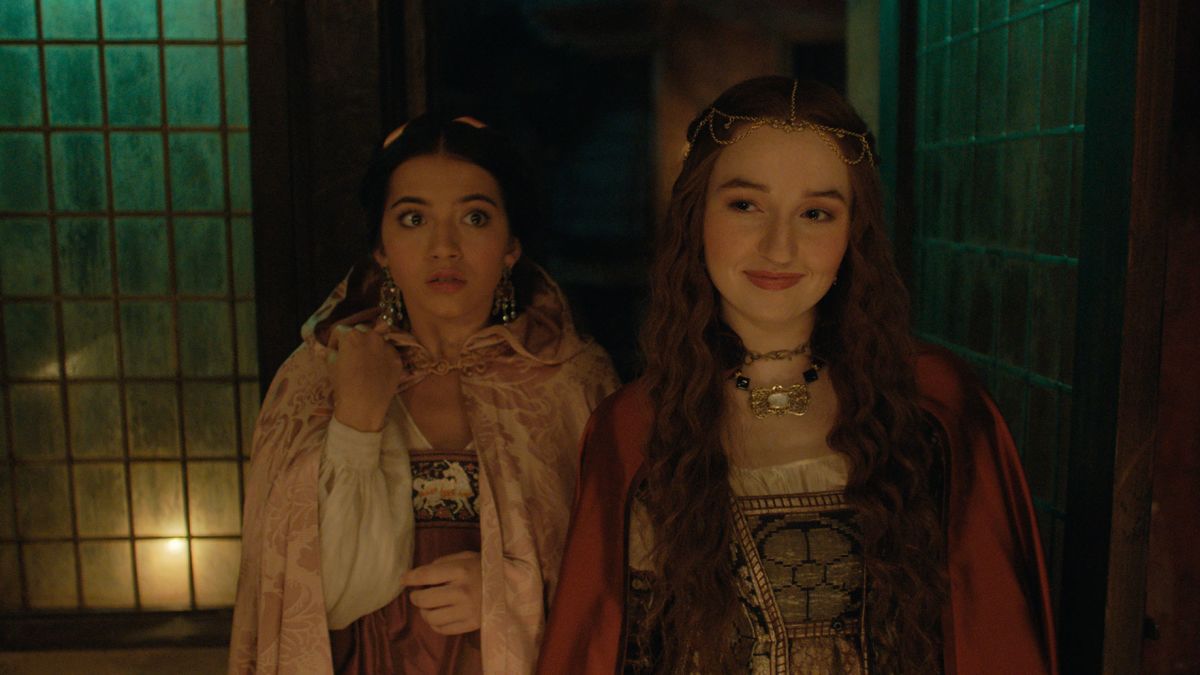 Rosaline follows the story of the woman Romeo left for Juliet. In the original Shakespearean source material, not much is known about poor jilted Rosaline's fate beyond her unrequited love. This new hilarious reimagining of her story brings happy endings to everyone who deserves them. Though given an old-school setting fitting of a Romeo and Juliet spin-off, it has the humor that you'll be quoting to your friends for months.
For When You Want To Feel All The Feels
The Midnight Club (Netflix)
Mike Flanagan (The Haunting of Hill House, Midnight Mass) is known for blending spooky tales with deep emotions, and The Midnight Club is no exception. Based on the YA novel by Christopher Pike, it follows a group of terminally ill teens as they wile away their time at a hospice by telling each other scary stories. It should come as no surprise from a description like that, you're about to be both scared out of your mind and reaching for tissues to blot away your anguished tears.
Everything Everywhere All at Once (Showtime)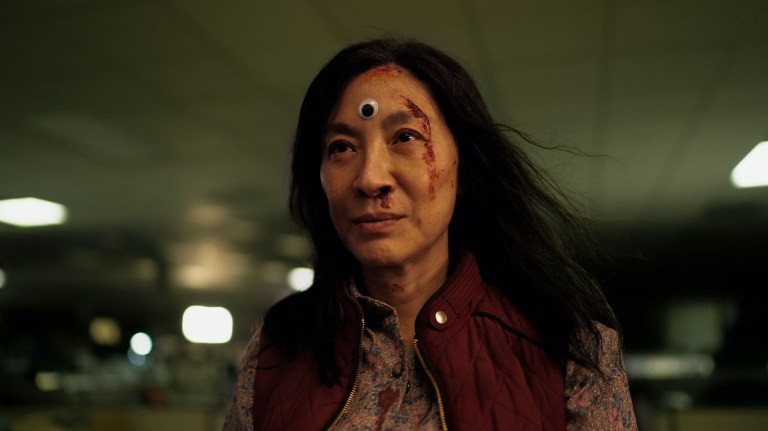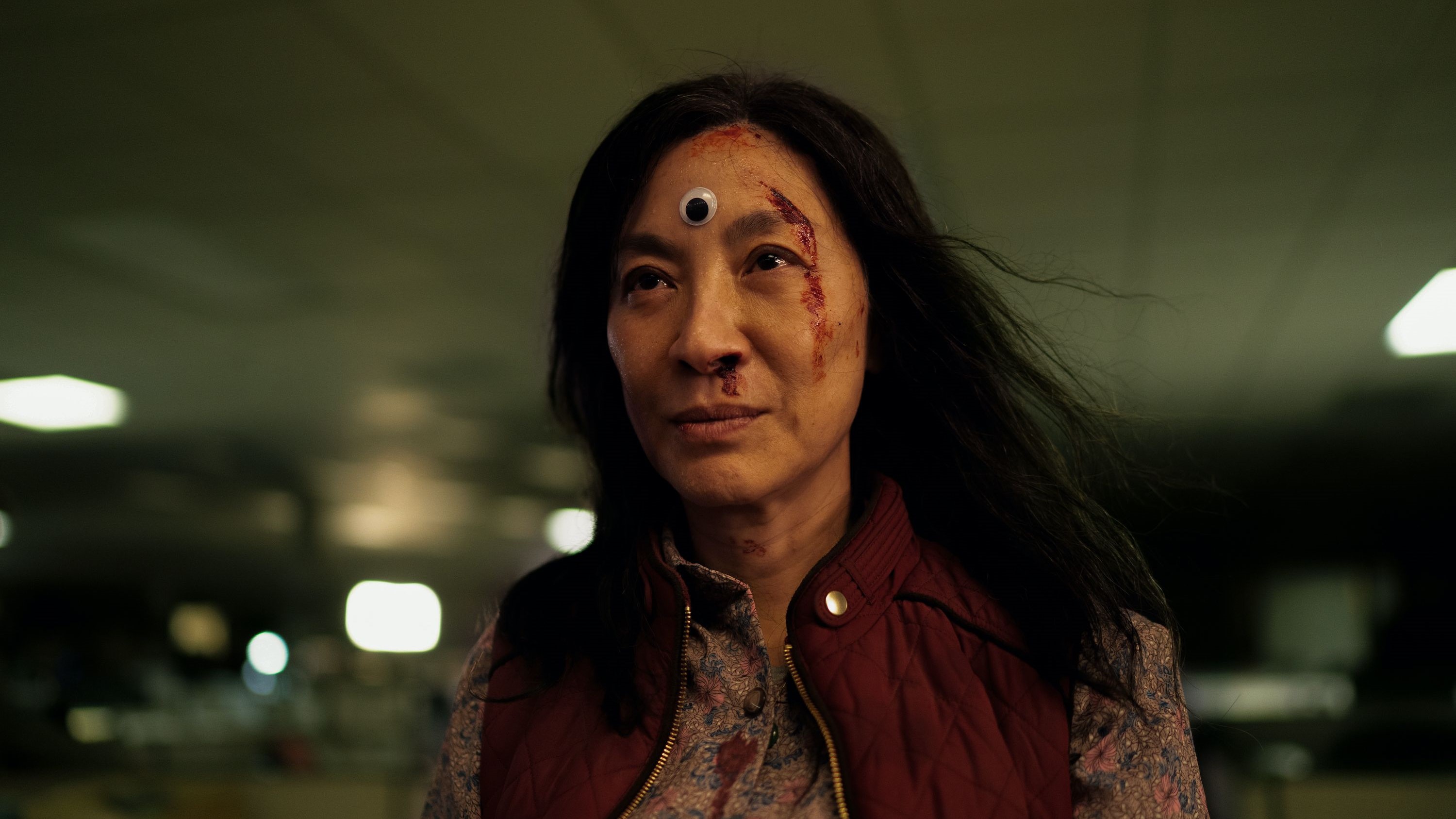 This was everyone's favorite movie of 2022 for good reason. In addition to featuring some surreal plot points, from everything bagels to hot dog fingers, it's the relationships between characters that makes Everything Everywhere All At Once so emotional. We can all relate to the generational trauma of mother-daughter relationships and even the thought of a life of endless taxes and laundry. If you're down to be sad about literal rocks, then this is a good choice for your movie-watching holiday break.
For When You Just Need To Be Cheered Up
Heartstopper (Netflix)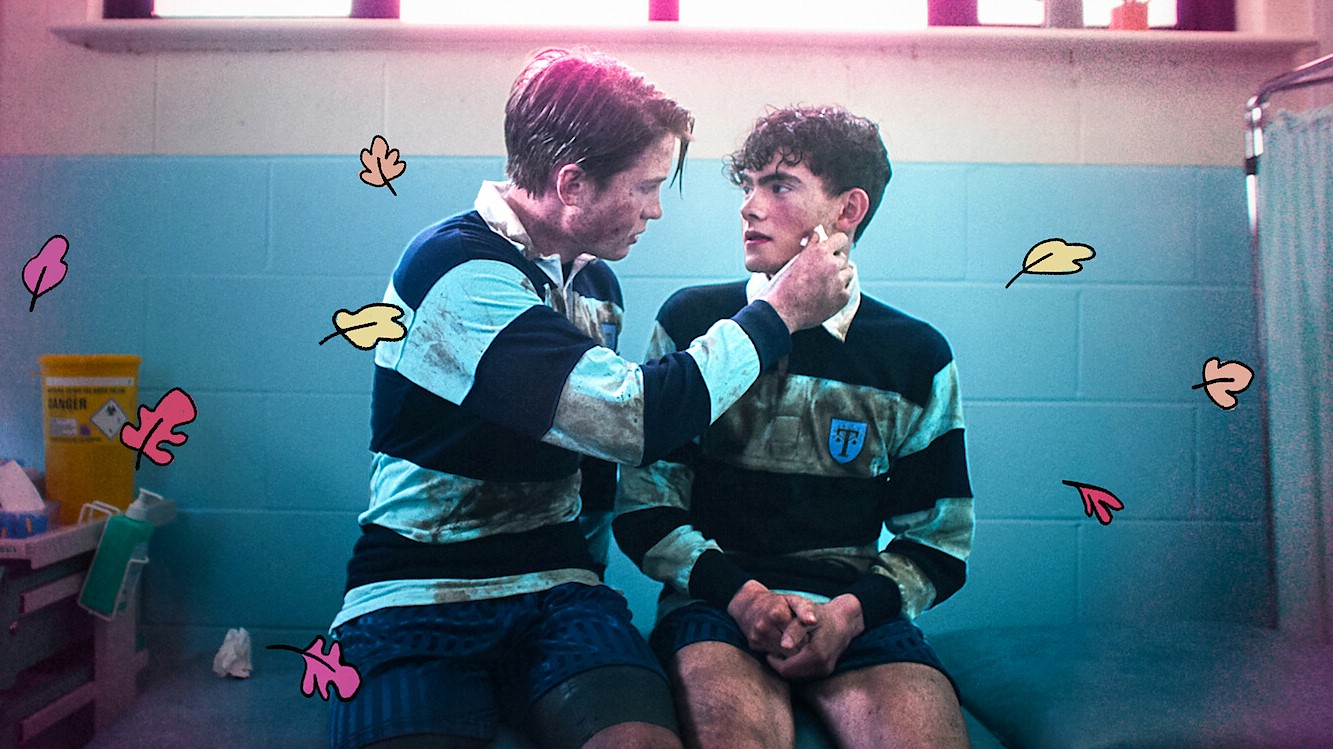 Not every queer love story has to be tragic. Sometimes you just want to watch two people fall in love, and that's what you get with Heartstopper. Based on a graphic novel/web comic, it follows teen boys Charlie and Nick as they become best friends and maybe more. While the boys aren't without trials and tribulations, you can watch this while safe in the knowledge that you'll feel overall heart-warmed and cheered-up.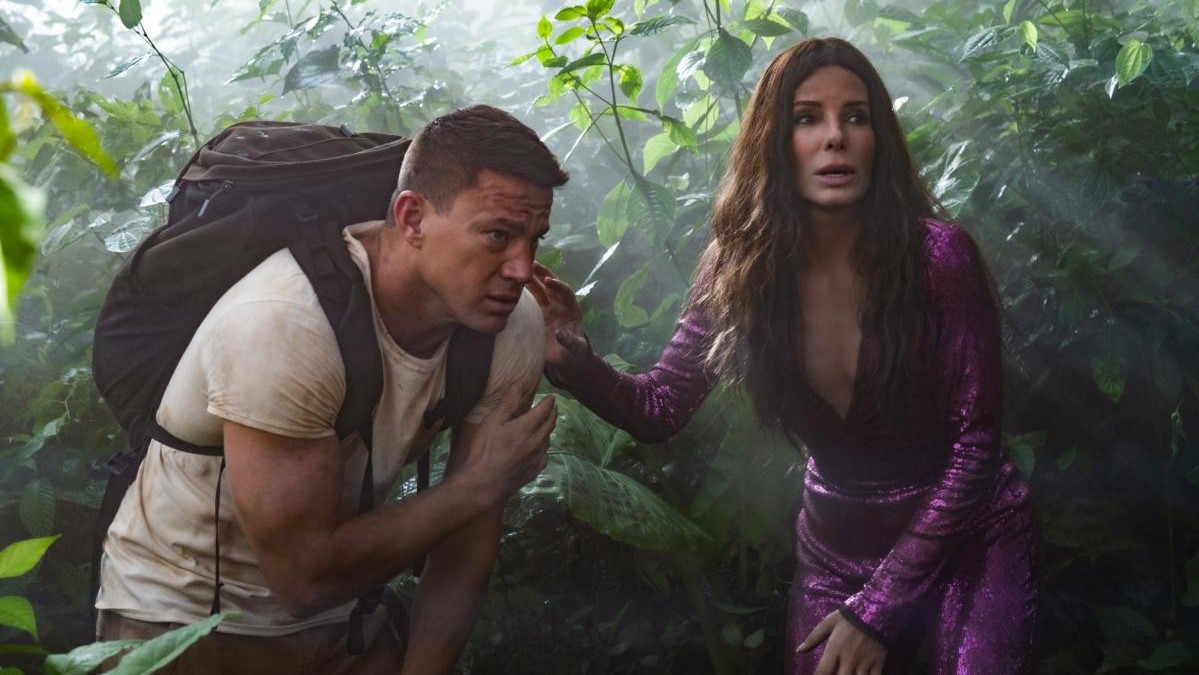 Sandra Bullock stars as an accomplished romance author and Channing Tatum is her stupidly handsome cover model. When she's abducted to help find the lost city she writes about in her novels, he attempts to rescue her from harm (and Daniel Radcliffe). This one was a sleeper hit of 2022, surprising audiences with how fun, sincere, and romantic this adventure is. If you feel stuck at home for the holidays, it might just make you feel like you're out on an adventure–at least a little.
For When You Want To Distract Your Brain
The White Lotus (HBO Max)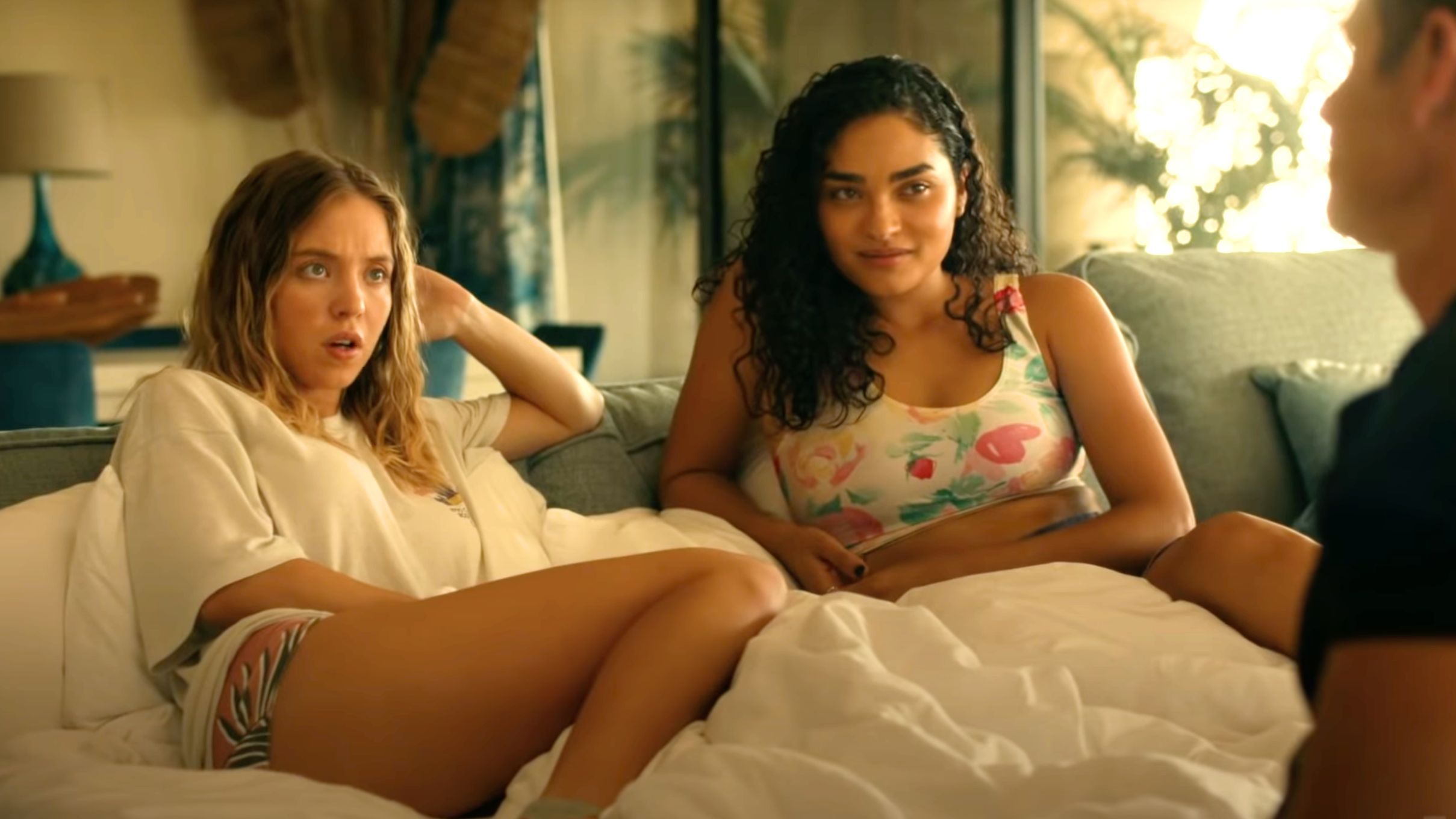 It's a week in the life of vacationers at the White Lotus Resorts. At first glance, there's just some light drama and fun in the sun, but as their vacations go on, darkness follows the staff and guests. Each season–the first set in Hawaii and the second in Sicily–is encapsulated with all new stories. If you're down for some heavy and oft-dark character development (or just a fun time with Aubrey Plaza and Jennifer Coolidge) this is for you.
The Glass Onion (Netflix)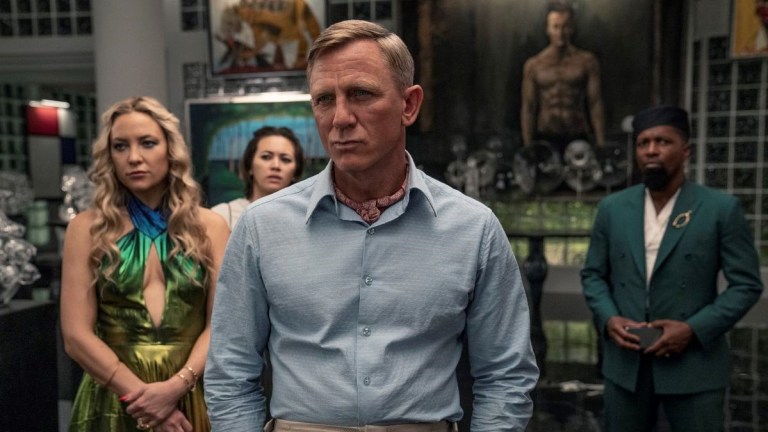 If you loved Knives Out, get ready for the sequel. The Glass Onion: A Knives Out Mystery follows everyone's favorite southern detective, Benoit Blanc, as he attempts to hilariously solve yet another mystery. While you won't have any of your previous favorites, like Ana de Armas or Chris Evans, there's an all new cast to mistrust and accuse.
For When You Want Something Familiar
Brooklyn Nine-Nine (Peacock)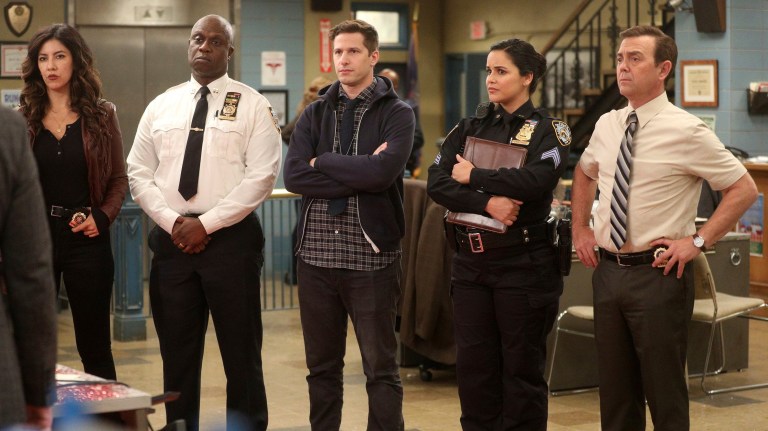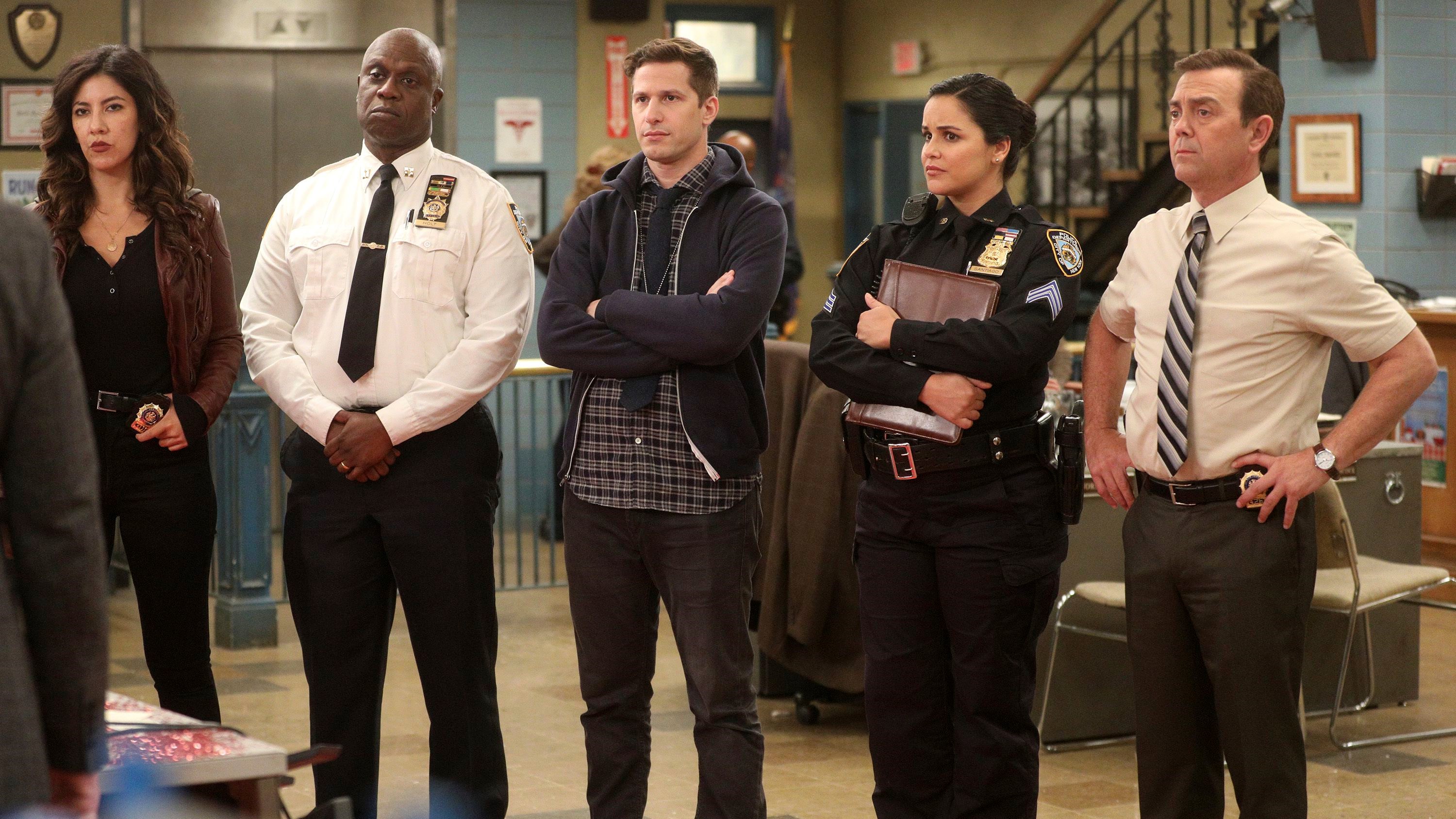 There's nothing like the mood-booster of binging your favorite sitcoms for hours on end. While you could watch The Office or Friends for the millionth time, how about hanging with Jake Peralta and the rest of the Nine-Nine instead? It's also nice to watch a police station full of loveable buffoons and cute couples rather than the more realistic alternative.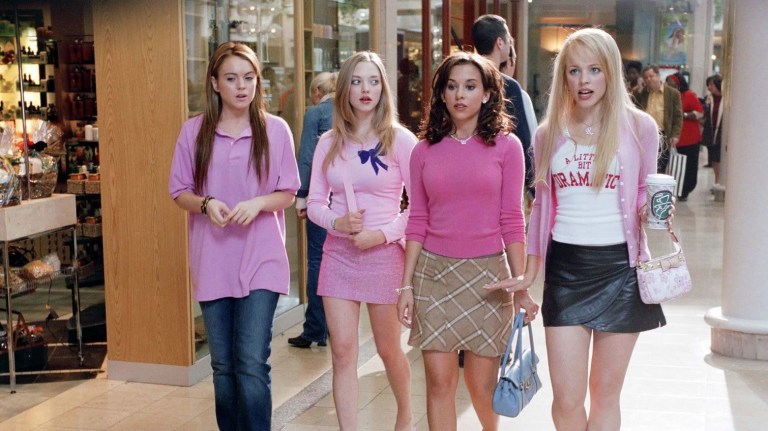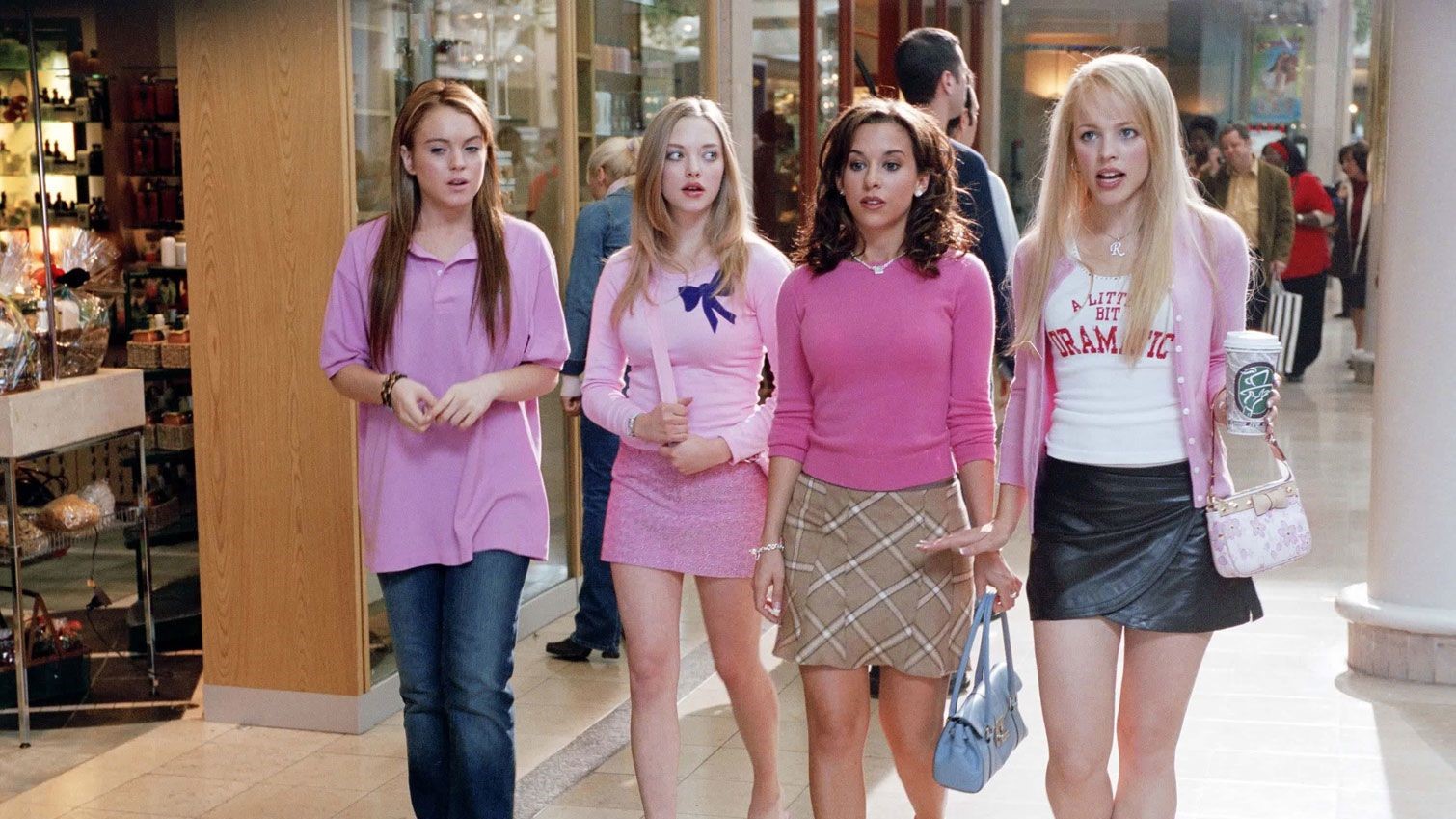 It doesn't matter that this Lindsay Lohan classic is almost 20 years old–it honestly could have been made last year and still hits. The Plastics ruling the school is the kind of realism you might need right now. Do you identify with Gretchen Wieners? Cady Heron? Janis Ian? Glen Coco? You're about to find your soul connection in these 97 pink-filled minutes.
For When You Want To Catch Up On What Everyone's Talking About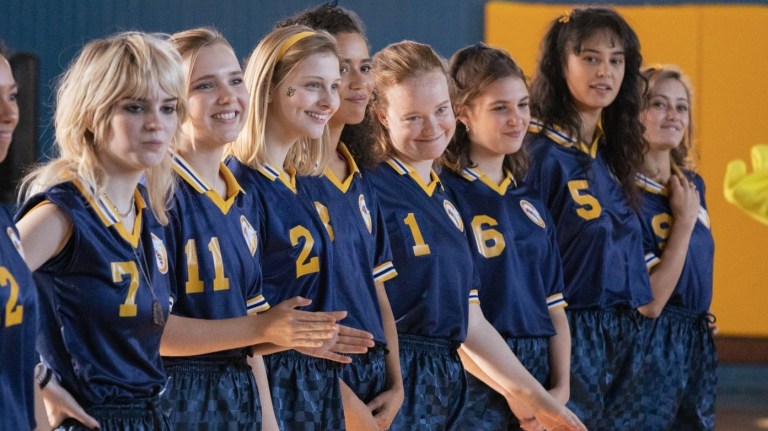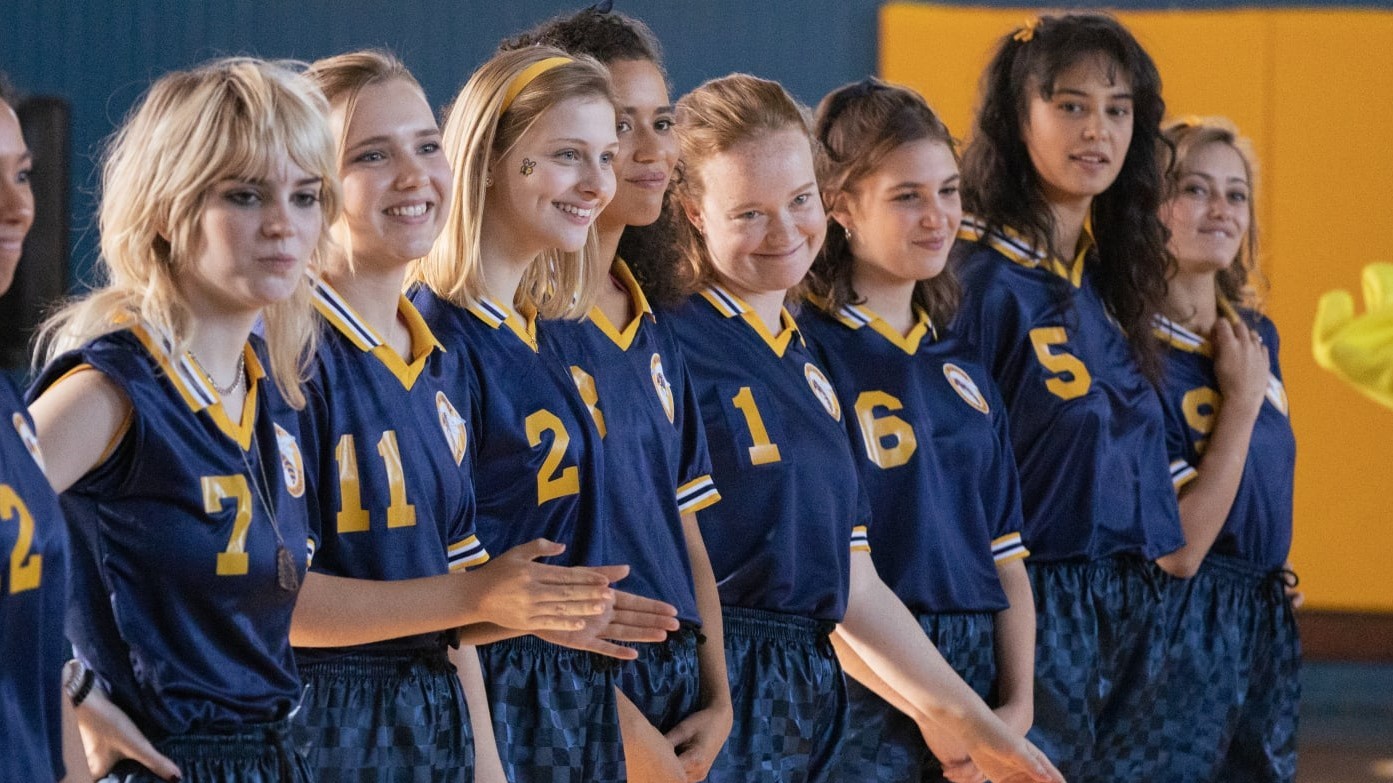 A '90s high school soccer team's on their way to a tournament in Seattle must find a way to survive when their plane crashes in Canada. And how are their present-day counterparts doing after enduring rough times so long ago? Get caught up on the thriller everyone's talking about before the second season premiers on March 26, 2023.
The Worst Person in the World (Hulu)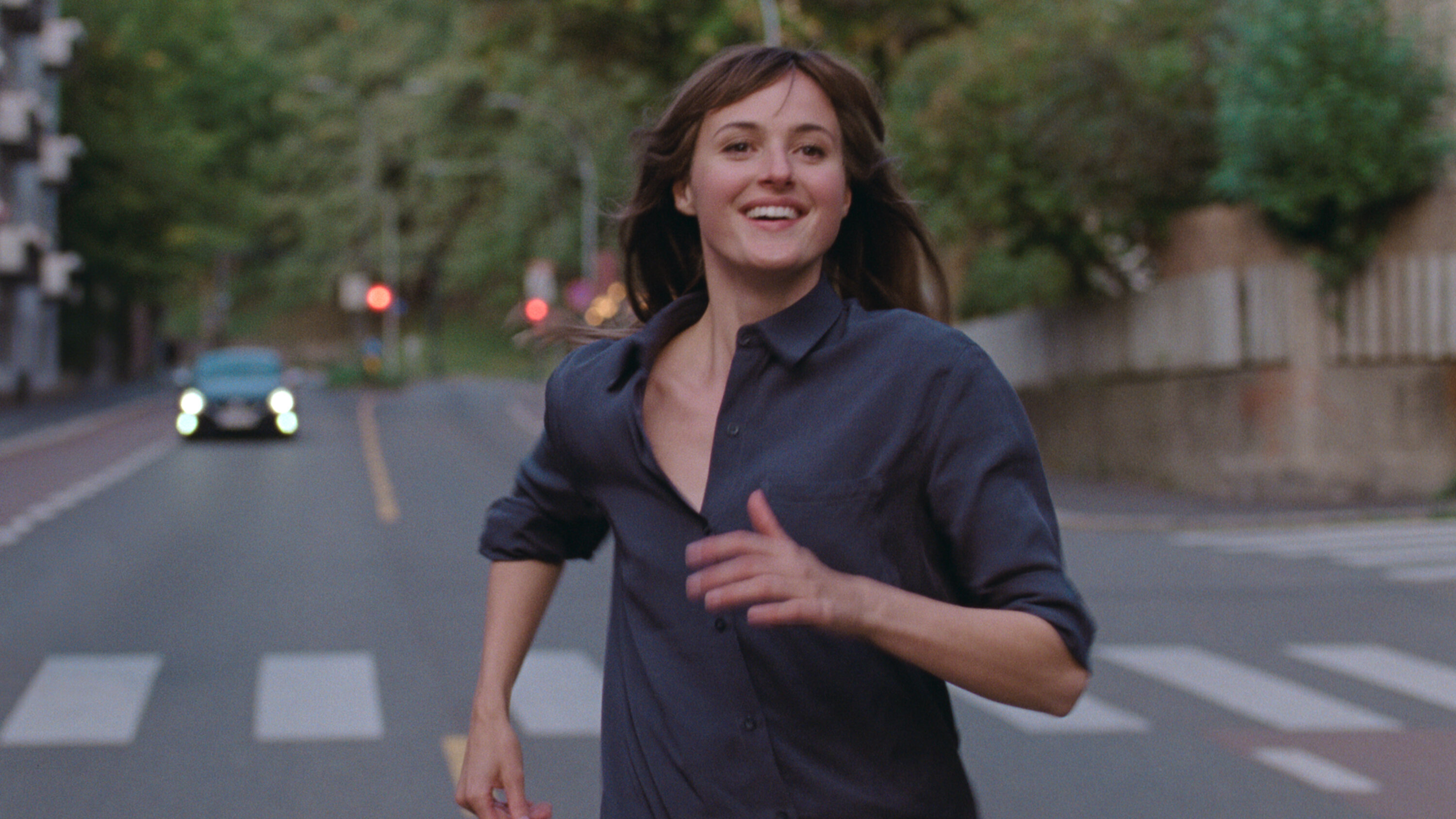 If you're on the film buff side of TikTok, you've likely heard of this Norwegian rom-com drama. It consistently makes it to the top of the best-of lists. It's perfect for when you realize that you don't actually have it all figured out in your 20s. And now when someone brings up this movie in casual conversation, you'll actually be able to contribute.