Choose Ketamine offers affordable, effective, at-home treatments for anxiety, depression, PTSD, OCD, and chronic stress.
When most people think of Ketamine, visions of raving, at-risk youth come to mind. But this sort of recreational abuse has given the drug an undeserved reputation. In reality, Ketamine shows enormous potential for treating all sorts of trauma, including chronic depression, crippling anxiety, post-traumatic stress disorder, and even pain disorders.
In recent years, a full-blown cottage industry has evolved around ketamine, with infusion centers and clinics popping up across the country. While still an "off-label" use, ketamine treatments are a safe way for people with disorders that have been resistant to other forms of treatment to get some relief.
Image via Choose Ketamine
While perhaps somewhat intimidating for some, Ketamine therapy offers stunning clinical results as shown in a recent study, with 89 percent of patients reporting improvements in depression and anxiety and 77 percent reporting improvements in overall mood and greater stability. Fewer than 5 percent of patients report side effects.
Positive effects of the treatment happen immediately, though it's not a magic cure-all: regular ketamine treatments are required to maintain the positive effects. Ketamine treatments are safe when used as directed and under the supervision of experienced guides who can help to mitigate discomfort or difficult emotions that may occur during the ketamine experience.
Traditional clinics, however, can be intimidating for many, particularly given that those suffering from extreme mental distress or chronic pain can be reluctant to leave the house. Moreover, clinics can be expensive, often costing hundreds of dollars for each treatment and an expensive "stabilization" period of between three and six treatments up front.
Fortunately, this is no longer an impediment to obtaining the medical treatment many desperately need.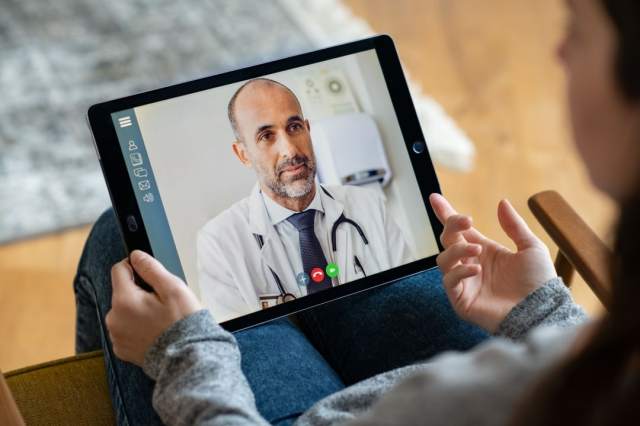 Image via Choose Ketamine
Choose Ketamine offers comparable treatments to ketamine clinics at a fraction of the price and in the comfort of your own home. Rather than traveling to a clinic, patients can kick back on their favorite chair, a comfy couch, or even a bed while receiving the same high-quality treatment they would get in a traditional clinical setting. And patients do not have to discontinue existing talk therapy or pharmaceutical treatments.
After a psychological evaluation, patients with Choose Ketamine will undergo a one-to-two-hour treatment with an experienced and knowledgeable guide via Zoom. These experts will also provide guidance on integrating back into your everyday life. All of this takes place under the supervision of experienced clinicians.
Best of all, treatments cost a fraction of what you might expect to pay at a clinic: $158 monthly, with the first month costing just $79.
So click here for your free online quiz to find out if ketamine treatment is right for you.