With 1995's Toy Story–a tale of what our favorite toys do when we leave the room–the world was taken by the beautiful and often emotionally heavy storytelling of Pixar's feature films. So few realized how profound animated movies could be for a wide audience until this ragtag team of 3D modelers, animators, and storytellers started gracing our screens with their tales. We've learned about our emotions in Inside, appreciated the hierarchy of insects in A Bug's Life, and cried at real love and loss thanks to the first ten minutes of Up. If you're wondering what the production company has coming up next, I have some news for you. They just released a teaser trailer for their new movie, Elemental, and it looks incredibly cute. Here's everything we know so far.
The teaser trailer jam-packs a lot into less than two minutes.
Although it's just one scene, we can make all sorts of assumptions about Elemental from that teaser trailer. It's channeling Zootopia, but instead of a world where all animals live together in harmony, it's the four elements personified. They all share space on the train, Earth elements growing flowers, Water elements getting everyone moist, and Air elements defying gravity to sit atop the ceiling. There's only one Fire element on-board, and she appears to be the main character. She certainly has main character energy, with her mysterious hoodie and her headphones playing an indie favorite ("Hell N Back" by Bakar). And at the end, a chance encounter that hints at a romantic storyline.
Pixar is promoting the romance everywhere you look.
At the very end of the teaser, two elementals introduce themselves to each other: Wade, a Water element, and Ember, a Fire element. They have that meet-cute moment where their hands almost touch. Adorable! The thing is, some teaser trailers make plot points seem larger than they actually are. Will the romance be the main plot point? Judging by how Disney/Pixar has been advertising the movie, it looks like all signs point to "yes."
Look at this gorgeous poster thanks to the official (if we can trust blue checkmarks right now) Twitter for the film. Wade and Ember's hands are reaching out for each other. And that tagline? "Opposites react" is clearly a play on the age-old adage "opposites attract." They're clearly playing up the romance angle. Will it maybe be a retelling of Romeo and Juliet, but with fire and water as opposed to Montagues and Capulets (and sans tragic ending, hopefully)? Only time will tell.
We only have a limited cast list right now.
Despite the movie coming out next year (more on that in a minute), the cast list is particularly empty. All we know so far is who's playing Wade Ripple (Mamoudou Athie) and Ember Lumen (Leah Lewis).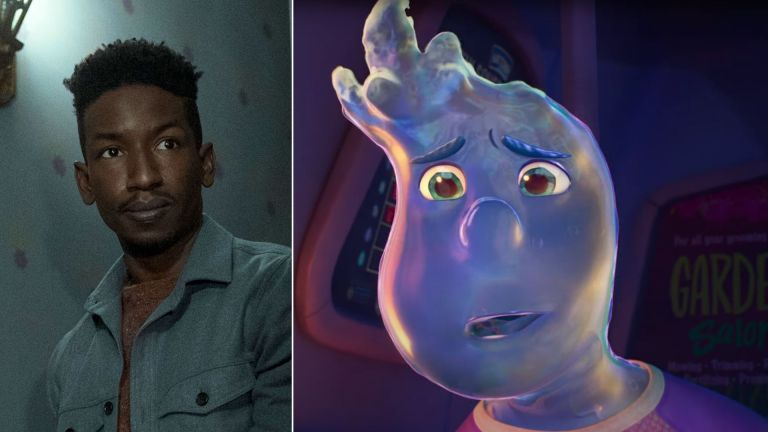 You'd likely best know Athie from Kristin Stewart undersea disaster flick Underwater (2020) or mystery thriller series Archive 81 (2022).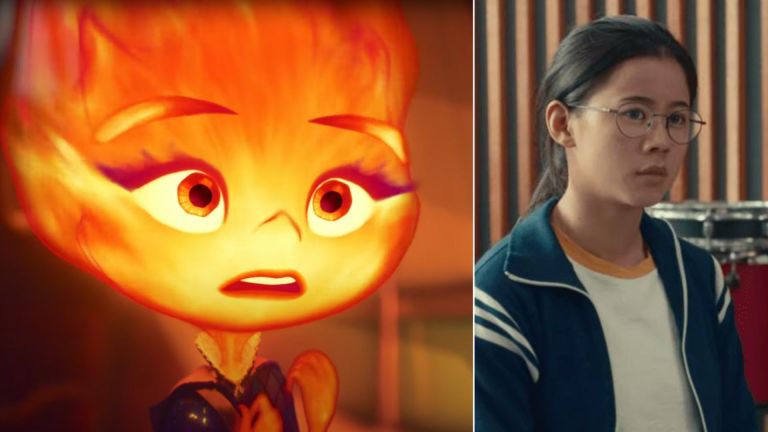 Leah Lewis played the main character, Ellie Chu, in the much-loved teen rom-com The Half of It (2020), from Netflix. Considering their proven talents in acting, there's a good chance this duo can easily cross over into voice acting for animated films.
It comes out next summer.
As of now, the release date for Elemental is June 2023. There doesn't appear to be any word yet whether it will get a theatrical release or go straight to Disney Plus, but judging by 2022's Turning Red and Lightyear, you'll most likely get to see it in theaters shortly before it goes to streaming.
Are you as excited as we are?